Profile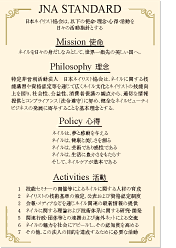 Petit Nail House has been beautifying nails since 2006. Licensed by the Japan Nailist Association (JNA), specializing in acrylics and elaborate nail art, we also offer simple treatments and therapy to soothe the tired hands and feet. You will always leave PNH with fabulous looking nails!

Locate us

You can find us beautifying nails in Jeric Salon@ Bugis Junction unit 02-01 (within Jeric Salon, yes you can now get your hair and nails done at the same time!)



How to get to PNH

By Train

Bugis Junction is situated right next to Bugis MRT station



Contact PNH



Mobile no: +65 96714115

Email: Petitnailhouse@gmail.com

Skype ID: mamiclackie

Msn ID: Clackie@hotmail.com



Tweet Tweet





Tag

Tagboard





Fun Stuff



Add me on Facebook



Add us on Facebook Groups



My idols





Nail school




I am licensed by Japan Nailist Association


Links
Karen Ashley
Celeste
Koji
Cheryl
Cindee
Elaine
Wendy
Ashley
Angelababy
Nira
Xiaxue
Dawnyang
Archives
November 2008
December 2008
January 2009
February 2009
March 2009
April 2009
May 2009
June 2009
July 2009
September 2009
October 2009
November 2009
December 2009
January 2010
February 2010
March 2010
April 2010
May 2010
June 2010
Recent
Nails that 'out-bling' the bride's.
A complilation of my top fifteen favourites (and o...
Bridal nails.
Intricate rose bloom inlay.
She sells seashells on the seashore.
Bali!!!
The process of creating lovely inlay nails.
Embossed roses on funky black wallpaper background...
Pasta cooked by my Italian.
Tags replied!!!
Tuesday, November 10, 2009, 10:12 AM
Short Phuket post.
Phuket is amazing. It's a much quieter, more peaceful version of Bali.

The heartbeat of Phuket lies in Patong, where you find your ladyboys, caucasians looking out for local Thai chicks, the neon/flashing/spinning/blinking lights. Nowadays, it seems much more tame as compared to say, pre-tsunami years, i guess they tourism authority is trying to limit the night scene to just Patong so that the rest of Phuket can be enjoyed by families. I love that the people are alot more relaxed and as my italiano will go, 'they don't hustle so much here for my money!!!' Oh well, owe it to his bad experience at the Bali, Denpasar airport, where they tried to hustle him for generous coffee money. Serves him right for being ang-moh.

So anyway, here are a couple of pics.

This hotel is called Secret Cliff Hotel and it truly is on a cliff overlooking the sea with the waves crashing below us. Very cheap rates. A huge room with a huge balcony we paid only 50SGD? Go to Agoda.com for cheap hotel rates! The only gripe I have with the hotel room is the shower, which wasn't working very well, the hot water was intermittent and was dripping pathetically. Safe to say I took half a day to wash my hair each time.




Always found this sign amusing in a weird way. Reminds me of the horror, yet at the same time makes me think, if it comes, do you think you can out run the waves?



This photo looks kinda dreamy because I set it accidentally to a high ISO. Turned out looking pretty nice and dreamy anyway. I like it.

My very burnt legs. Would have loved to throw off those Havaianas and dug my feet in the sand, but I think I would suffer from 3rd degree burns.