Monday, January 25, 2010, 5:07 PM
This is too cute. Potential nail art inspiration.
This is way too cute in all its french cuteness!!!

I could use this little piece for some nail art pieces. Stay tuned for that!

Saturday, January 23, 2010, 10:43 PM
This design catches the eye of most of my clients when they see the samples in my salon.

Not hard to see why with the crystal fest!

More nail pics soon I promise.

Much love.
Nail guru

10:02 PM
My curls.
Hi all!
For the record, the photo of the curly hair i posted earlier isn't mine! Haha I was just trying to illustrate the type of hair I'd love to have. Unfortunately my hair isn't that shade of brown and isn't that long. I still have to be patient. :)

But here are some photos of my self-curled hair using an extra large 40mm curling tong. Effect was large loose curls and I pinned my growing fringe to the side. I like this effect as it isn't too tai tai (you know the uber well-defined curls in dollops), and too tight. Great to wear from day to night!



Closer...

When I toss it to the back..



Yeap. This is the casual look I usually like to achieve. Of course there are many others and I will create more hair-dos once I have a little more free time. Tell me if you like this, and I will churn a tutorial out! :D

Cheerios!
Wednesday, January 20, 2010, 7:32 PM
Blackberry Juice.
Hi all, I apologize if I have yet to reply to any messages you may have sent me. Please resend them as my phone crashed and is in for repair and I would have lost all the data including smses.

I'm unable to retrieve any messages sent the week before so please so resend your appointment smses if i have not replied or confirmed, so I can reply you according.

Thanks!

Monday, January 11, 2010, 7:39 PM
Strawberry Shortcake!!!
I had this slice of strawberry shortcake for tea some days ago. Was super craving for SS so bought it from four leaves in bugis junction. Doesn't taste as good as it looks.

The SS from Rive Gauche in takashimaya and suntec city still totally rocks my world.



6:19 PM
Sun tanned Hello Kitty.
I was inspired by the Hawaiian hello kitty
.
CUTE RIGHT?!?!
Not the usual white faced kitty but the sun tanned one!!! Sort of what my face is like right now!! hahaha.

I thought i could've done better with a more hawaiian themed base. But gah! I 'll try some other time!

Ok client here gotta go!!! Toodles!!!
Sunday, January 10, 2010, 12:01 AM
Airbrush lace and ribbons.
I created this set of nails out of a little spare time I had. Airbrushed the lace, black on a cream white base. Added some embossed ribbons and 3D ones plus embellishments.
Saturday, January 9, 2010, 11:52 PM
oh this thick luscious hair.
I love luscious curly brown hair. Like this.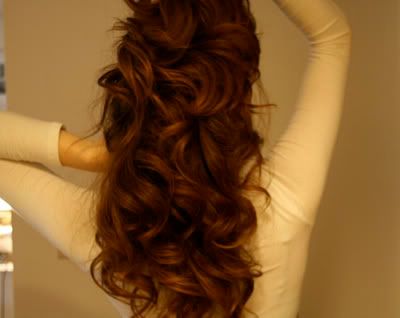 I have a hidden talent. I can curl the hell out of my own hair. Tight carrie bradshaw curls, big loose waves, loose curl pin-ups. You name it, I can do it. I think its from the years of being fascinated with curly hair since my natural hair is reed straight. I have even discovered the perfect product to kick the humidity out of your curls and keep them nice and tight. I might do a hair curling tutorial once i squeeze in a bit of time. THAT IS, if anyone's interested. :)

So, I can do nails. AND style the hell out of your hair :D

Check it out soon.

Saturday, January 2, 2010, 3:00 PM
Happy 2010!!!!!
I know its a day late. But. WHATEVER. HAPPY NEW YEAR!!!! HAPPY 2010!!!!

I've just been waaaaay too busy to pay attention to my web space. I've been so busy with appointments, the festive season is here, my boyfriend's family is here so i've had to take them around, and of course also juggling with the shop move again!

I've not found a suitable shop space for myself so I'm still with Jeric Salon. They have since closed the Central @ Clarkequay outlet and moved it to the Bugis Junction branch. So i'm now located at bugis junction on the 2nd floor Jeric salon. So please, appointments after 1st jan head to bugis!!!

ok i'm really busy now. So i'll be back in a bit. toodles people