Profile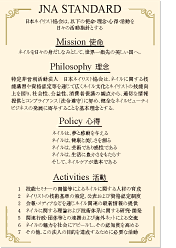 Petit Nail House has been beautifying nails since 2006. Licensed by the Japan Nailist Association (JNA), specializing in acrylics and elaborate nail art, we also offer simple treatments and therapy to soothe the tired hands and feet. You will always leave PNH with fabulous looking nails!

Locate us

You can find us beautifying nails in Jeric Salon@ Bugis Junction unit 02-01 (within Jeric Salon, yes you can now get your hair and nails done at the same time!)



How to get to PNH

By Train

Bugis Junction is situated right next to Bugis MRT station



Contact PNH



Mobile no: +65 96714115

Email: Petitnailhouse@gmail.com

Skype ID: mamiclackie

Msn ID: Clackie@hotmail.com



Tweet Tweet





Tag

Tagboard





Fun Stuff



Add me on Facebook



Add us on Facebook Groups



My idols





Nail school




I am licensed by Japan Nailist Association


Links
Karen Ashley
Celeste
Koji
Cheryl
Cindee
Elaine
Wendy
Ashley
Angelababy
Nira
Xiaxue
Dawnyang
Archives
November 2008
December 2008
January 2009
February 2009
March 2009
April 2009
May 2009
June 2009
July 2009
September 2009
October 2009
November 2009
December 2009
January 2010
February 2010
March 2010
April 2010
May 2010
June 2010
Recent
French acrylics with pretty blossoms
I need your advice!!! (and inlay nails)
Some really belated posts from.......X'MAS.
Tags replied. More flowers.
Of ribbons flowers and frills.
Layered rose
PROMOTION!!!
Peachy rose garden blooms!
Super colourful summer flower nails!
Hey I'm back from Tokyo!!
Friday, September 11, 2009, 12:02 AM
Tags replied!!!
Christinee: Yes i do round edges for nails but square shaped nails are still more popular in Singapore.


sylvia: I use nail glue to secure the bling blings :)

apple: I'm currently using Charisma for the extensions and a mix of ez-flow some custom mix powders i concoct myself.

dblchin: thank you! check back for more updates!

fran: thanks!!! All you guys support make me love my work more each time!

pinko: gel extensions are 98, the lace tips are inlay so they are an additional 50 and the crystals are another 80, doing this set on acrylic nails will be slightly cheaper :)

sheyanne: Do come down for an appointment and we can always create something to your liking! I can even customize to your wedding gowns!

w: I use professional salon curlers, the high heat settings enable the curls to last longer, also a good curling technique will help distribute the heat in your hair more evenly. Try to make the roots to the end as dry as possible, as moisture makes it really difficult to curl your hair nicely and humidity just straightens it even faster.

QL: hey, not sure if i've replied you, if not, a thousand apologies as i get flooded with enquiries and i miss out some mails and smses sometimes. I will double check if possible :)

Tracy: the disco ball nails are 148 inclusive of the gel top coat.

jac: refer to above reply! cheers! :D

fionz: I will look for your email and mail you about the appointment, either that or leave me a number! cheers!

evelyn tan: I would have replied you on msn by now as you have messaged me earlier. :)

Rach: sorry dear i have privatized my photobucket account as some photos in there are private, and also because i upload nail pics in bulk and they are meant to be blogged about individually. Do keep a lookout on my blog for updates! Im sorry about this! :)

to all the taggers who left a tag on my hair, thank you for your suggestions!! i really appreciate it and my hair is still straight by the way!