Profile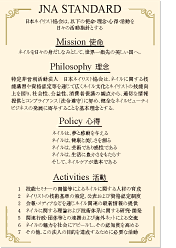 Petit Nail House has been beautifying nails since 2006. Licensed by the Japan Nailist Association (JNA), specializing in acrylics and elaborate nail art, we also offer simple treatments and therapy to soothe the tired hands and feet. You will always leave PNH with fabulous looking nails!

Locate us

You can find us beautifying nails in Jeric Salon@ Bugis Junction unit 02-01 (within Jeric Salon, yes you can now get your hair and nails done at the same time!)



How to get to PNH

By Train

Bugis Junction is situated right next to Bugis MRT station



Contact PNH



Mobile no: +65 96714115

Email: Petitnailhouse@gmail.com

Skype ID: mamiclackie

Msn ID: Clackie@hotmail.com



Tweet Tweet





Tag

Tagboard





Fun Stuff



Add me on Facebook



Add us on Facebook Groups



My idols





Nail school




I am licensed by Japan Nailist Association


Links
Karen Ashley
Celeste
Koji
Cheryl
Cindee
Elaine
Wendy
Ashley
Angelababy
Nira
Xiaxue
Dawnyang
Archives
November 2008
December 2008
January 2009
February 2009
March 2009
April 2009
May 2009
June 2009
July 2009
September 2009
October 2009
November 2009
December 2009
January 2010
February 2010
March 2010
April 2010
May 2010
June 2010
Recent
We have gone live!!!
Quick! Follow and like us!
Happy to report!!
Blogging is like going to the dentist.
Only hello kitty ribbons. Where's kitty?!
3's a crowd!
Silver shimmer ribbons and pearls
Something simple. And self discovery.
Airbrush lace on clear tip!
Pandemonium!
Thursday, December 17, 2009, 3:51 AM
Jamie Yeo's nails!
Recently did Jamie's nails. She opted for a simple acrylic overlay with french painting.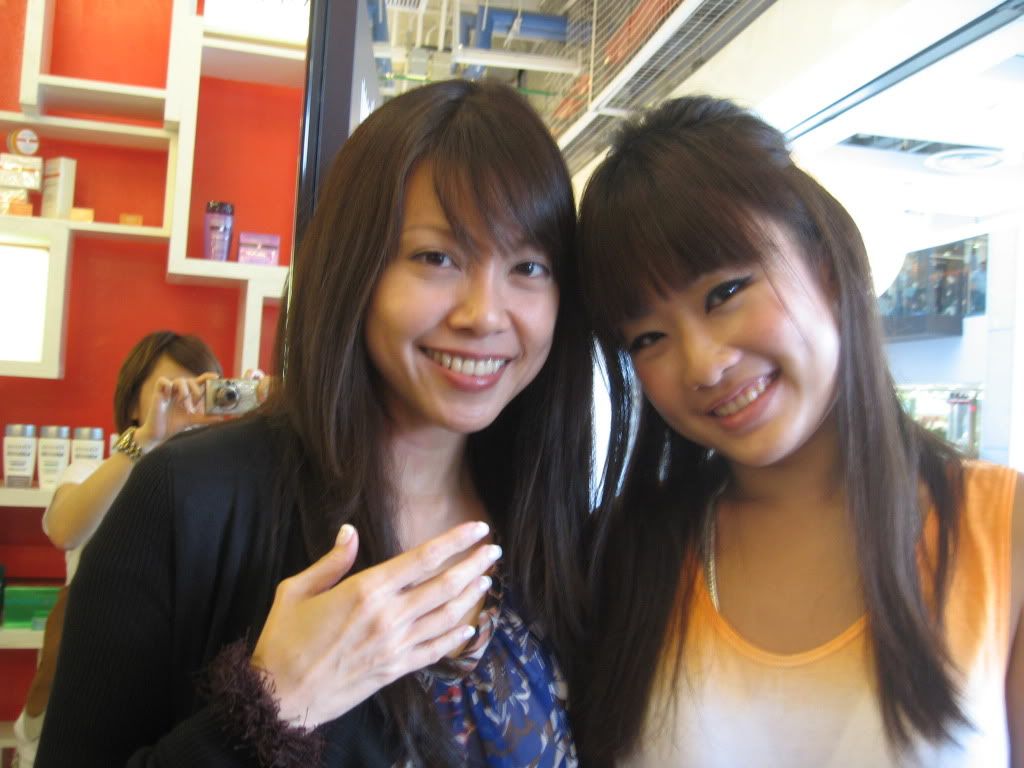 Really lovely lady with her dazzling megawatt smile guys go gaga over! heehee

Ok will be back with more pics!
3:41 AM
Chinese New Year slots are open for booking!!!
CNY slots are open now for booking girls!!!

From the 1st to the 13th of February, there will be a surcharge of 10 dollars per basic service (manicure, pedicure, extensions etc) rendered. Nail art will not be surcharged upon.

I'm relocating back to Bugis junction (Jeric Salon @ Clarke quay is closing off and combining with the Bugis branch yay!)

Most forms of payments are accepted. Cash, Nets, All major credit cards.

Please do be thoughtful and considerate while making your CNY appointments. If you have secured an appointment, PLEASE turn up for it, or if you can't make it, do inform at least 2 weeks in advance. I go on a basic trust system here so I do not require any deposits of any sort for the appointments but please do make sure you turn up or inform beforehand to be fair to the others who need the appointment with me. OR be sure of the dates before you book the appointment.

Thank you very much for your kind consideration!

2:58 AM
Of brides and more...
Good Lord I haven't been blogging for 3 weeks now. Time just flies when you're buried up to your head with appointments and projects. Recently took up an advertising project, im not inclined to reveal anything about it just yet, but i bet it'd be pretty shocking once its out. heeheehee.

Anyway, tis' the season to be a bride!!! la la la la la! This month, I have been doing nails for more brides and bridesmaids and bridal related events than i can ever remember.

I can't possibly post EVERY SINGLE set of bridal nails for all to see as they are pretty repetitive I must admit. Bridal nails are usually in hues of pale pink, light cream, soft shimmer, light silver sparkles with pretty flowers embellished with shiny crystals. And usually very pretty too. I feel very satisfied when my bridal clients walk out of the salon with superb nails and the look on their faces, priceless.
I design every single set of bridal nail art according to my mood and inspiration. Every single set though with the same elements, are essentially different from one another. Much like fingerprints. I design based on the feeling I get from my client (complicated as it sounds, i use a lot of feelings when it comes to creating a 'once-in-a-lifetime' set of nails), her requests (she may want me to design something to go with her gowns) or in most cases, they just leave it in my good hands. And I truly appreciate that. It's amazing how they leave the state of their hands in my care for the most important day of their lives!
So far *crosses fingers* I've never met a bride unhappy in any way with their nails. They leave elated. I'm really pleased with that and here I'd like to thank you all for your appreciation of my work!
I picked one of my favourite sets out of all the bridal nail art I've done recently. This one I did with a sculptured french base, 8 petal flowers with dusty pink centres and of course the dazzling stuff. Effect was superb. I loved it.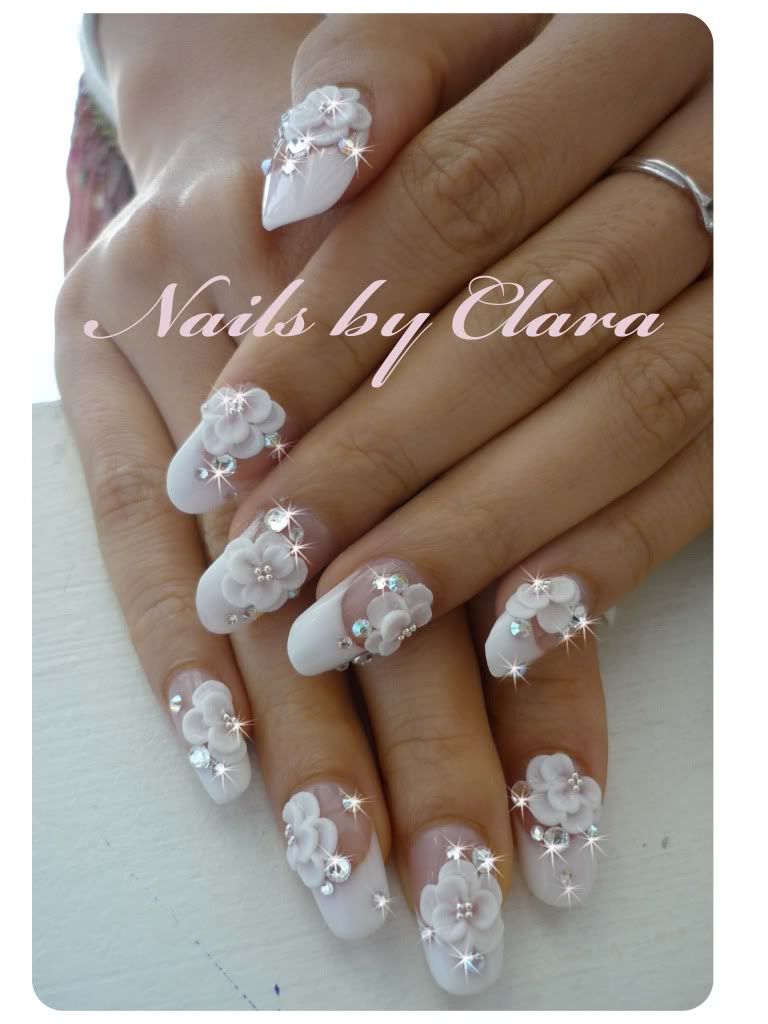 On a more random note, I have been visiting beautiful sites and blogs on tumbler and been taking some really pretty photos off them to post here. So keep a lookout for that popping here and there every once in a while. Well they do say a picture speaks a thousand words right?
Like these...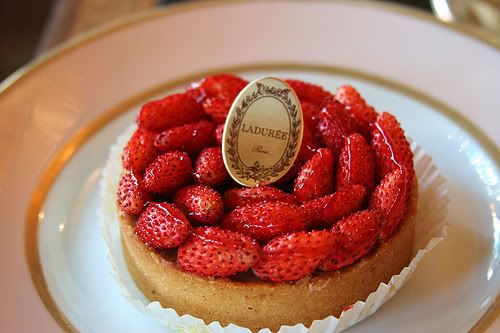 On another random note.
Did I tell you, I REALLY like my how my hair is now? It's a great job what my hairstylist at Jeric is doing for me. I used to wear lighter shades and had perms done some time back, but after time and my hair started to grow out, they started to get really damaged and now I'm just mostly trying to get back to the dark, strong healthy glossy look. So he gave my damaged, thinned down to the ends hair a blunt cut, so I can grow it out nicely, and of course a fringe for a change. And I absolutely love this new hair. It's so easy to maintain.

I have a pic of me now, albeit not very clear.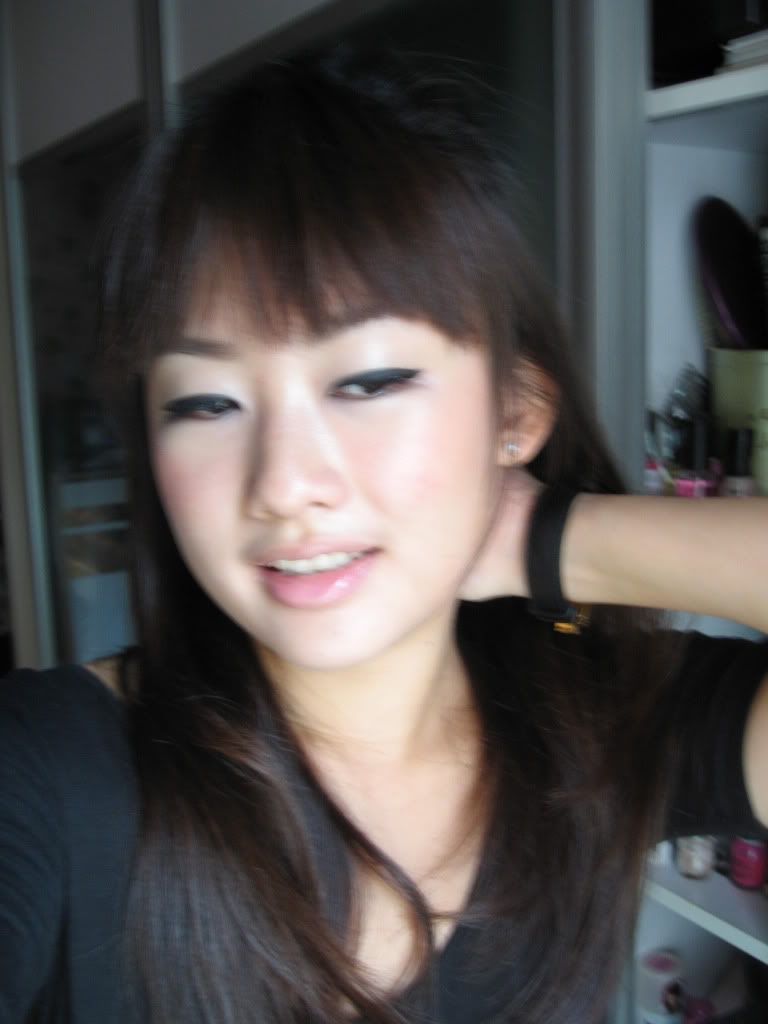 :
D I'm glad I listened to you gals and didn't go ahead with perming my hair. If anyone is interested though, in my hairstylist, he is Japanese and his name is Tetsuya. Just call Jeric Salon @ Central Clarke Quay 6534 7701 and ask for him. Michelle the director of the salon is great too! I love how they don't enforce any services or products on you. Just recommend what's suitable for you. Like for eg, He told me not to perm my hair. haha.

Ok, have to organise and blog about some other stuff. Goodnight peeps!

Nail Guru