Profile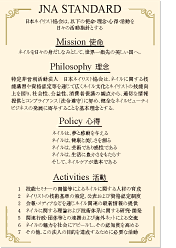 Petit Nail House has been beautifying nails since 2006. Licensed by the Japan Nailist Association (JNA), specializing in acrylics and elaborate nail art, we also offer simple treatments and therapy to soothe the tired hands and feet. You will always leave PNH with fabulous looking nails!

Locate us

You can find us beautifying nails in Jeric Salon@ Bugis Junction unit 02-01 (within Jeric Salon, yes you can now get your hair and nails done at the same time!)



How to get to PNH

By Train

Bugis Junction is situated right next to Bugis MRT station



Contact PNH



Mobile no: +65 96714115

Email: Petitnailhouse@gmail.com

Skype ID: mamiclackie

Msn ID: Clackie@hotmail.com



Tweet Tweet





Tag

Tagboard





Fun Stuff



Add me on Facebook



Add us on Facebook Groups



My idols





Nail school




I am licensed by Japan Nailist Association


Links
Karen Ashley
Celeste
Koji
Cheryl
Cindee
Elaine
Wendy
Ashley
Angelababy
Nira
Xiaxue
Dawnyang
Archives
November 2008
December 2008
January 2009
February 2009
March 2009
April 2009
May 2009
June 2009
July 2009
September 2009
October 2009
November 2009
December 2009
January 2010
February 2010
March 2010
April 2010
May 2010
June 2010
Recent
Pasta cooked by my Italian.
Tags replied!!!
French acrylics with pretty blossoms
I need your advice!!! (and inlay nails)
Some really belated posts from.......X'MAS.
Tags replied. More flowers.
Of ribbons flowers and frills.
Layered rose
PROMOTION!!!
Peachy rose garden blooms!
Tuesday, September 29, 2009, 10:03 PM
Embossed roses on funky black wallpaper background
Check out cute roses I've done on this half-black, half-pink stripey, glittery, sequinned background! For the first time, the background took a longer time to do than the roses. haha. enjoy!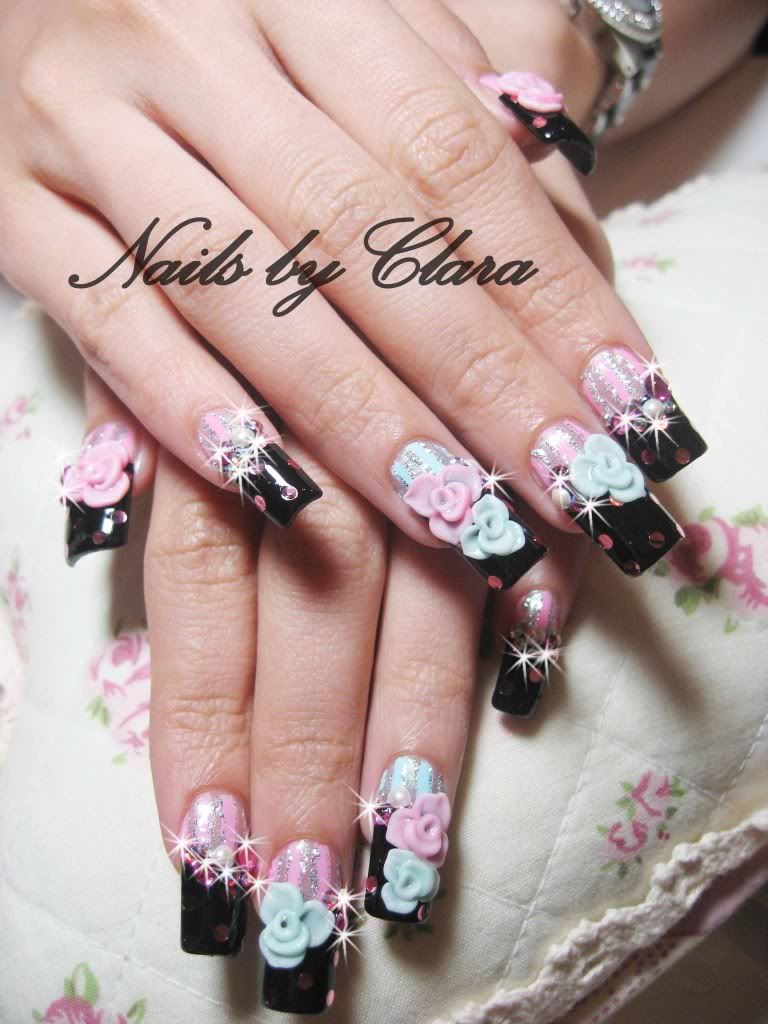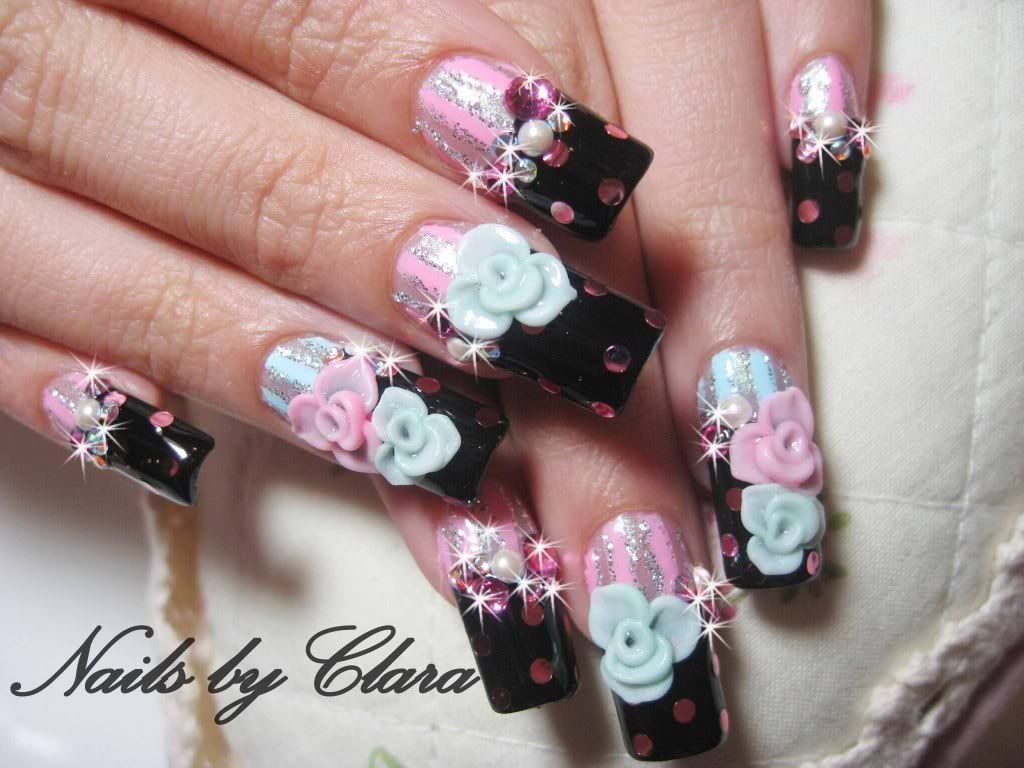 I've been so busy this month! Is it because the 7 month ghost festival is over and now everybody is getting married/has a wedding to attend/has a wedding photoshoot. After the ghoul-y festivities, its celebration for the humans. hehehe.

I've also been getting myself obsessed with all things fafi. I love the idea of carmine vault. So quirky, and I've copy-drawing her fafinettes too! Will post some pics of them up here. Something random, I love the smell of colour pencils. The fresh, woody scent that is released when i open my box of pencils.

I was an art student back in school and did much painting, drawing and sketching, but when I started doing nails, the only things I've been drawing on at all are nails. People like my sister have constantly been urging me to draw more often, take out those paints and squish some pigments from time to time. Too busy, (or lazy) it think. I'm starting to feel like I've allowed my art education in Nafa and lasalle go to a complete waste. I love holding my brushes and my pencils, and my willow charcoal, but I've been completely neglecting these things i love to do. I'm starting to get back into it, I've started to go back to my beloved Art friend, hanging out there on my days off, soaking and basking in all the beautiful art materials they have to offer. Rows and rows of beautiful paints, pastels, markers in all colours on the spectrum. Stacks of lovely drawing paper and canvas in all textures, weight, primed, un-primed. It's almost, poetic. I love art stores.
You should visit an art store too if you can. It's therapeutic. For me at least it is.
Ok going to sign off. I'm exhausted from work today.
Much love,
Nail Guru