Friday, October 30, 2009, 2:07 PM
Intricate rose bloom inlay.
A pretty rose bloom inlay design. Rose blooms and leaves encapsulated with acrylic and gel top coat for added shine.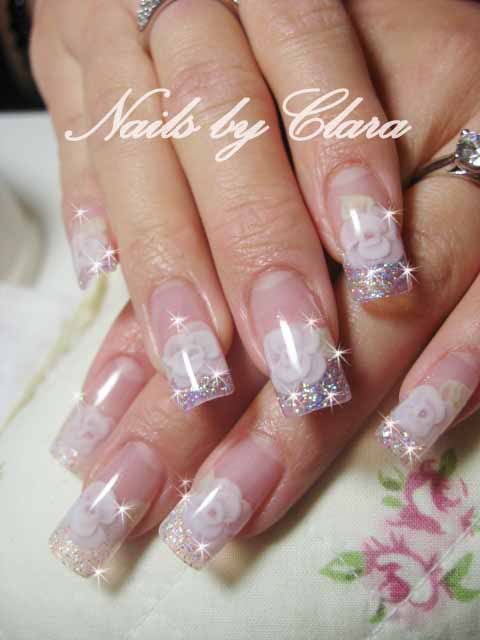 This was my own design, with my custom-mix of pink glitter powder. Roses were quite difficult to do as to achieve this look, I had to 'volumise' the roses which in turn makes it difficult to prevent a thick acrylic nail.

A really pretty look overall. Again, great for people who aren't used to the pop-up sort of nail art. Or those who can't have them for work.
Easily covered up with a layer of polish.