Tuesday, June 30, 2009, 7:14 PM
Tags replied. More flowers.
An intricate design i thought of for this client of mine who has extremely long extensions. Little roses embellished with crystals.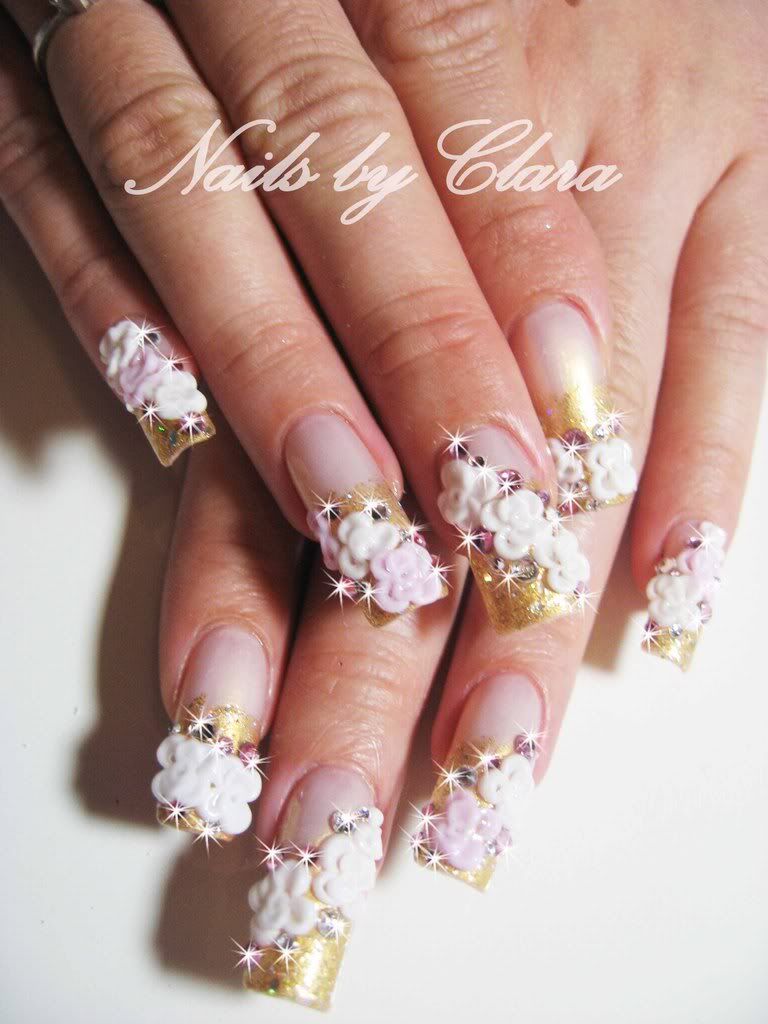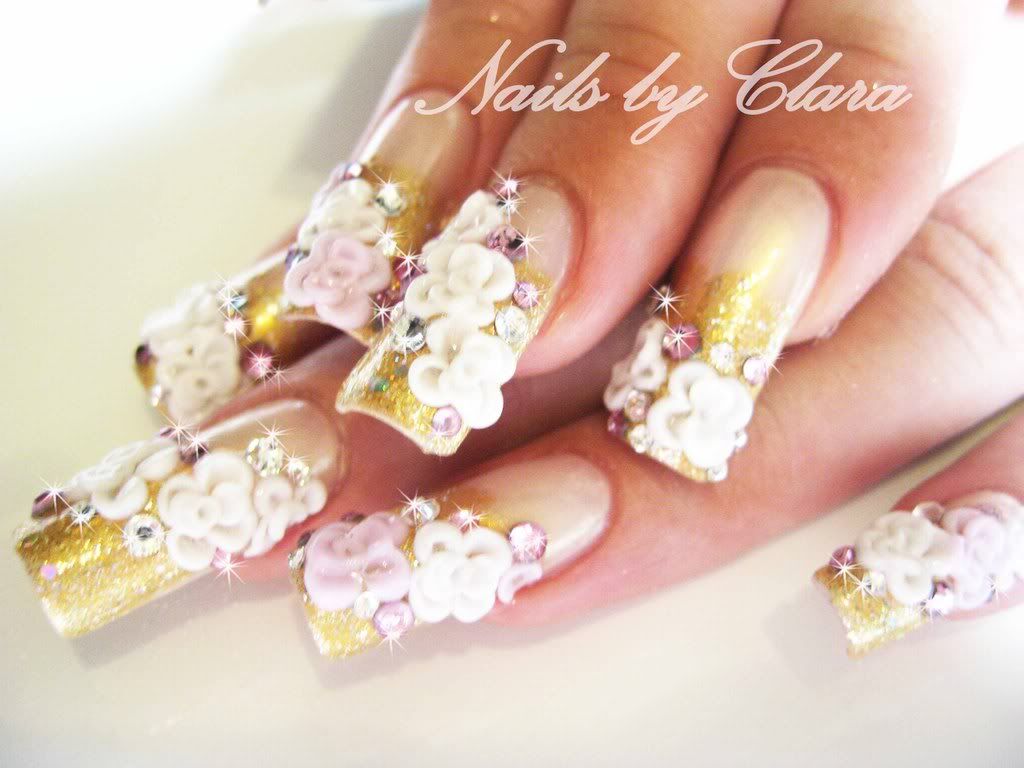 Tags!
jw: Difference between infills and extensions are that infills are the maintenance for extensions. Extensions are a brand new set of nails, infills is to 'touch-up' the area that has grown. Yes, ribbons and roses are called embossed nail art and they are made of acrylic powder. The same powder used to make the extensions.
fen: french gel will cost 120, french acrylic will cost 110.
J: I've been in this line since i was 17, so that makes it almost 8 years that I've been doing nails.
Jen: yup, i will definitely heed your advice and place my contact somewhere people can see it. I just have to look for the space on my blog. haha
suying: it's hard for me to tell you what constitutes $50 worth of nail art, i usually charge per set. With $50, it is possible to do ribbons or flowers on selected nails.
fen: yes i do gel extensions.
cynthia: yup those are your nails alright. nice nice right. haha
Joyce: hey, those 3d and embossed nail art you see on my blog are handmade on the spot. They can't be bought off the racks anywhere.
Joelle: I have noted your email addy and will mail you soon. Meanwhile for any enquiries you can email me at petitnailhouse@gmail.com
Ann: refer to above reply
Ling'er: I get my ideas from clients, magazines, i mostly pluck them out of my head or modify certain designs. :)
Jessie: yup they are made from acrylic powder.
The Fac Couture: I have noted your email, you can text me at 96714115 for more details. :)
Ta~
Nail guru
Tuesday, June 16, 2009, 4:16 PM
Of ribbons flowers and frills.
Ribbons and frills that look like icing on a cake. I always hear clients tell me that 3D/embossed nail art looks like edible icing. Ain't that true?? This set was done a pretty long time ago, on a client who is absolutely nuts over Chanel. But then again, who isn't? =D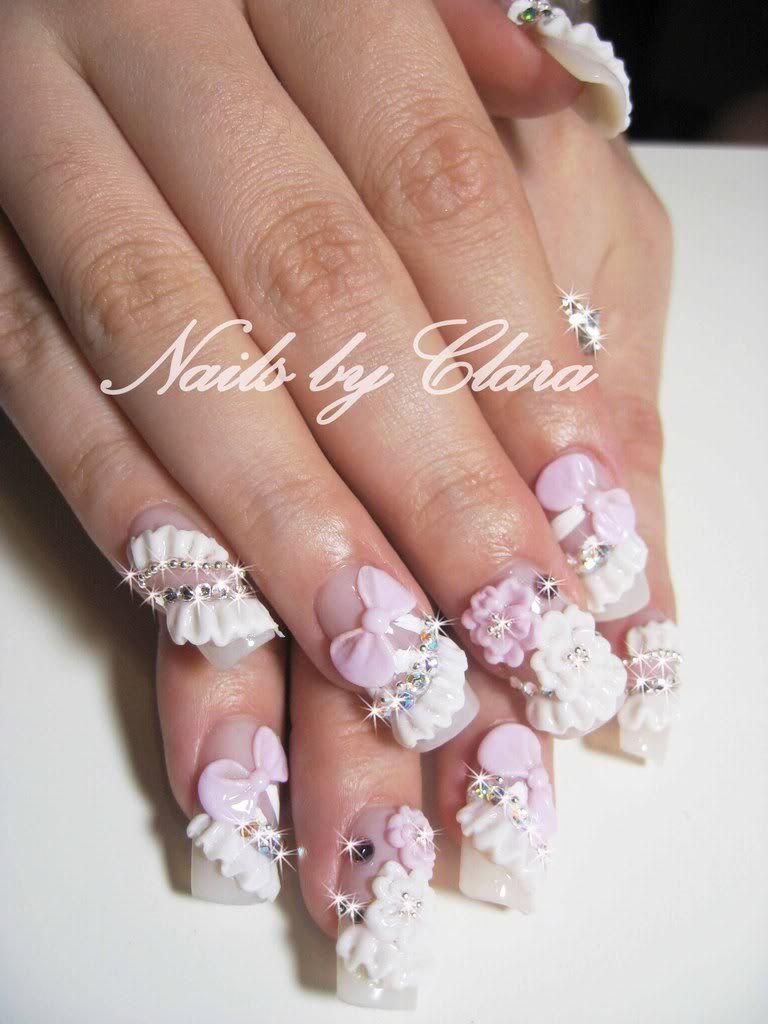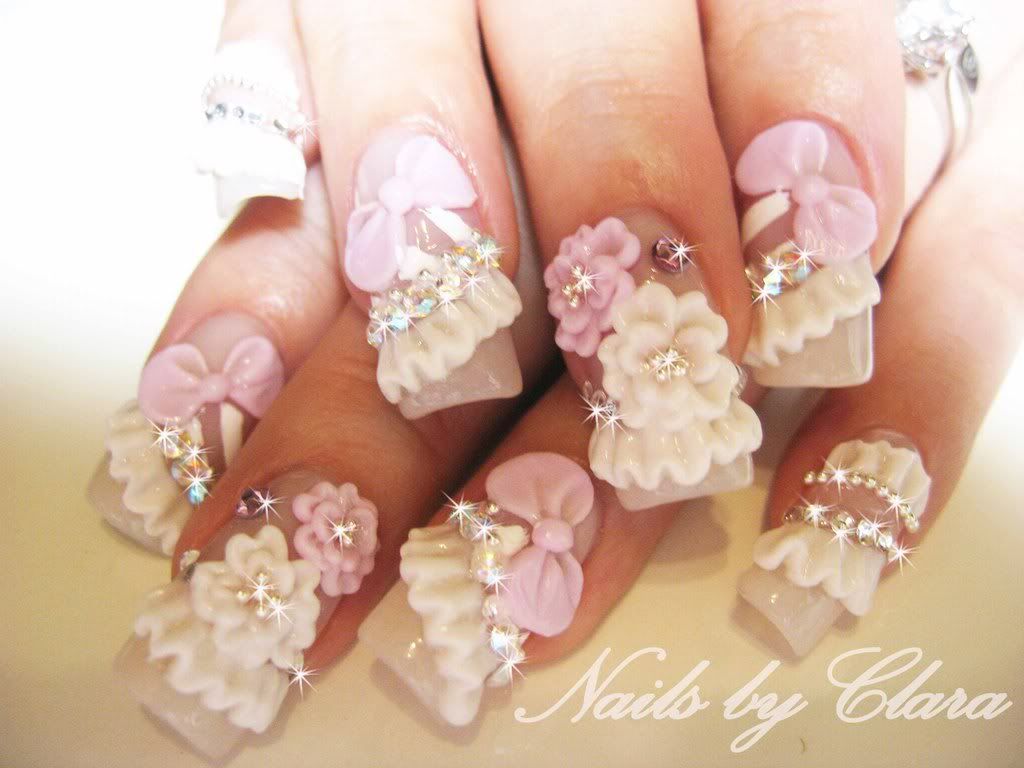 This set of nail art will set you back by approximately $140. It's a pain to do as there is plenty of detail on every single nail. But the results are more than satisfactory. =D
Some overdue outing pictures with good friends..
Spank my mexican ass. AYYYYYEEEE CARRIIIIBA!!!
Booze station.
Correct me if im wrong? This painting was by Freida Pinto, no?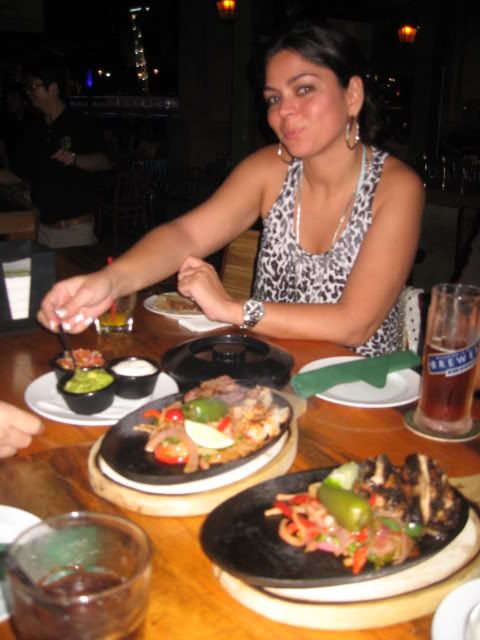 My pal Caroline. The brazilian in the spanish restaurant. Poor Loli, fending off questions about swine flu when brazil is miles away from Mexico. LOL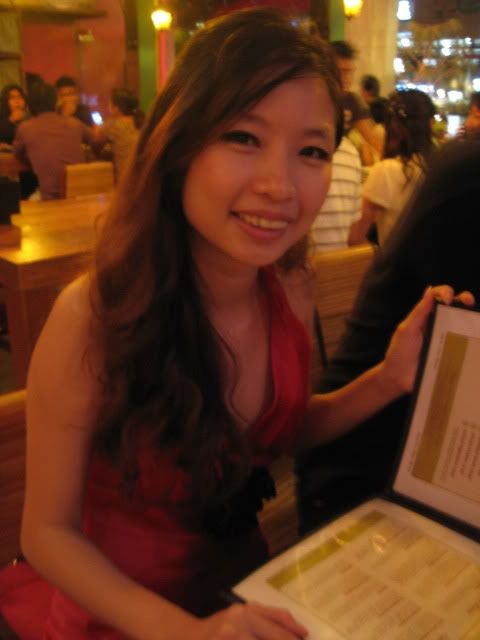 Greatest pal ever Miss Karen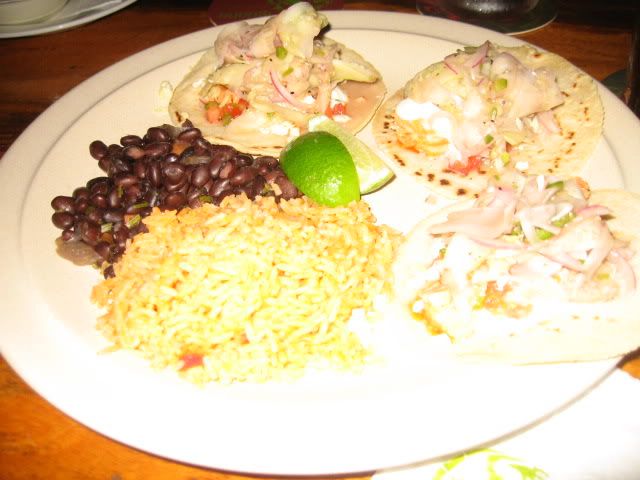 To be honest.. Me not a fan of mexican food.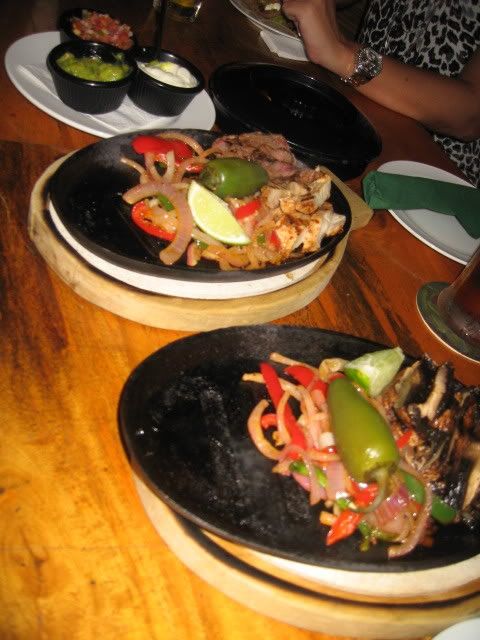 The wraps weren't too bad.
Seriously, April, May, June, are dangerous times for me. It's like there's someone celebrating their birthdays everyday!!! POK KAI LAH.
Jamie's birthday.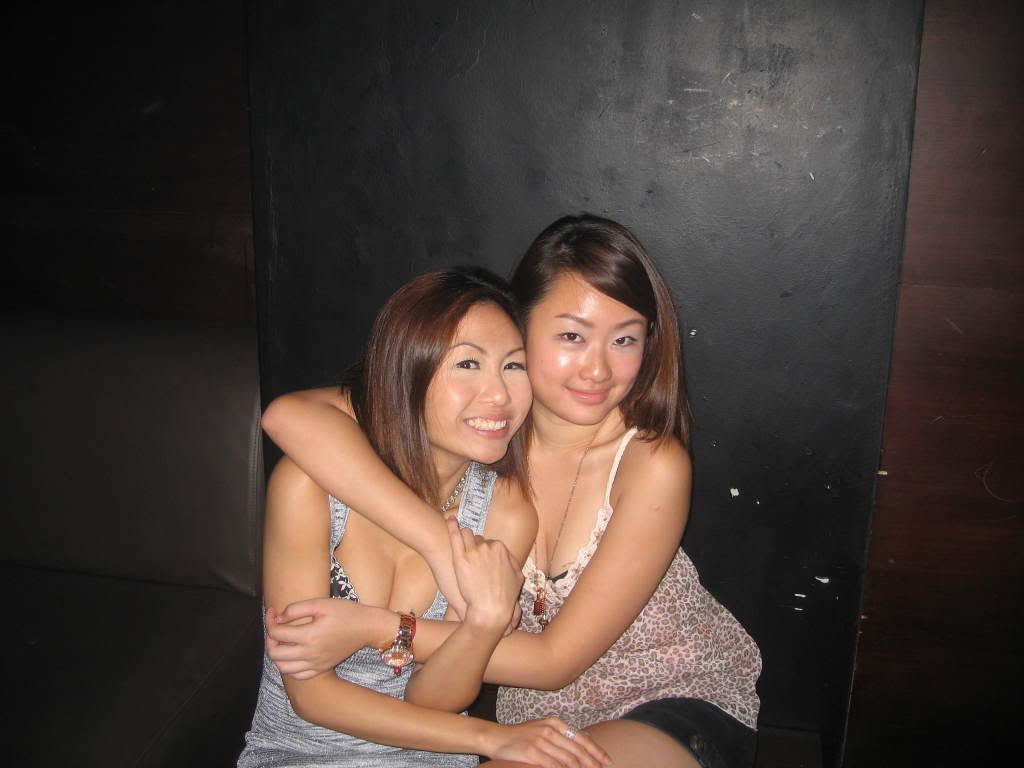 Our dear friend Dennis's birthday.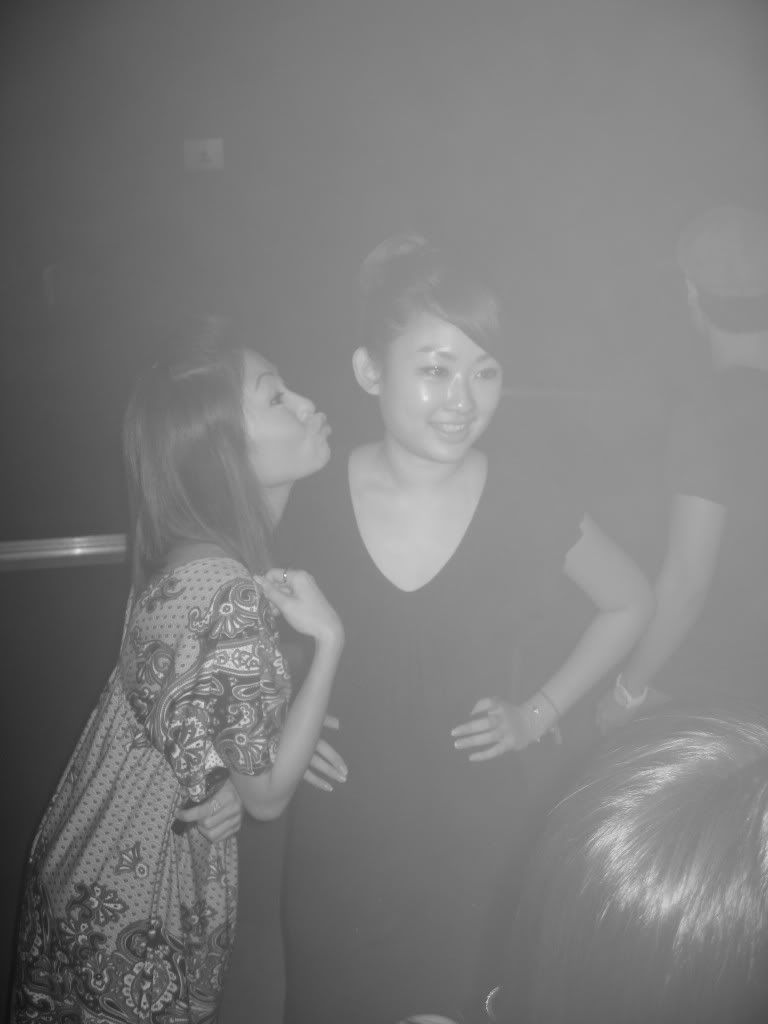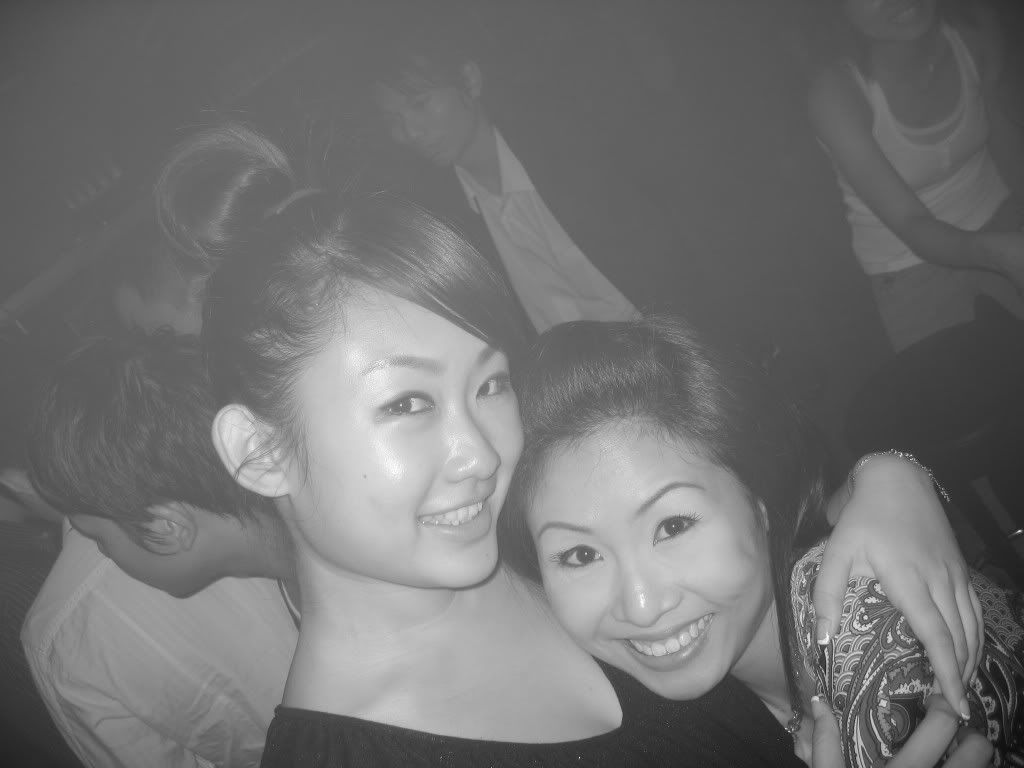 Ok client's coming! Need to log off and prepare now.
Ta for now peeps~
Nail guru
Monday, June 8, 2009, 2:19 PM
Layered rose
Layered roses, shiny crystals, hearts with frilly trimmings.. How much girlier can you get?!? heehee.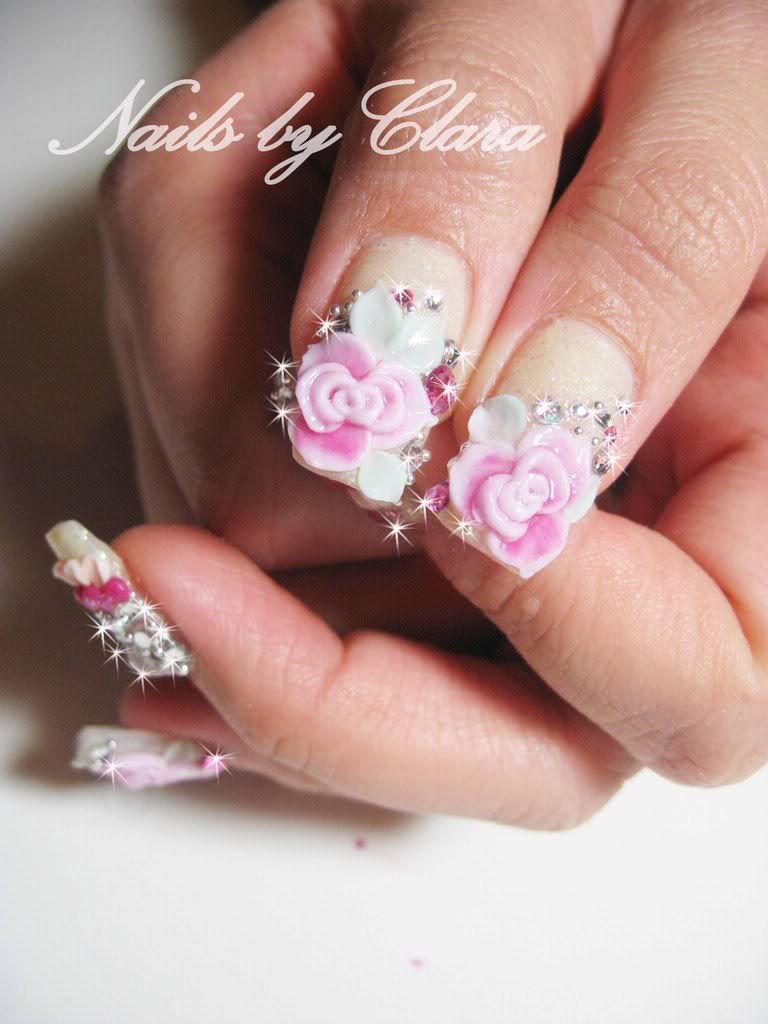 la la la la la...
Nail guru