Thursday, April 23, 2009, 12:08 PM
Back to blog
I'll be back to blog full force. Been too busy recently to update on new posts, been away and back from bintan, work work work, party party party! heehee. I'm sorry I haven't gotten down to replying my tags yet! So sorry!


Whole trail of pictures comin up! The weather has been so freakin' hot recently im getting a tan in my own shop! yarrrgh!!!

Anyways, in response to my last post, i'm really alright everyone! Thank you so much for your concern but I was just feeling really emo then.. and im better than ever now! I've been sad for a long time ever since I broke up with my ex-boyfriend of 4 years. I've met someone really really special and I think he feels the same way too :D Many of my clients/friends have been telling me how happy they are for me that i've found someone like him. To be honest, I've been through relationships, dated different people.. most of them belong in the category 'scum of the earth' I'm not going to be kind because there really are men out there who are just class A players. *claps for them* I'm sure many girls can relate to this. Of course there are the ladies who are out to play as well and know what these men are up to, but for those who don't and all they want is a loving, secure, relationship, well I can only say I pity their next victim falling in their dangerous hands. So keep your eyes wide open girls!!!


In my opinion, in this day and age, where women easily dominate everything from the house to office.. We are still vunerable and emotional. No amount of time can morph what has been genetically engineered in our systems. I personally don't believe that any woman can come out of a casual sexual relationship without feeling somehow emotionally scarred. We aren't men. We weren't engineered to sow our seeds or clink beer mugs and scratch our balls at a football game.We ARE still weak, emotional, attention-seeking, love-giving creatures. Girls, don't lose your femininity, it is unique to you. Getting your PHD, sitting as CEO of some company, running your own successful business, doesn't change the fact that at the end of the day we still want someone to run to, to cuddle in his arms, to baby-talk him, to go out on nice romantic dates, to cook for him (subjective ah, that's just me), someone to be there to catch your fall, to give you emotional support, to bring warmth to your nest at the end of your busy work day. Can't we all relate to that? We are simple beings pushed into a complicated and difficult society, I suppose we can't deny the fact that it's really difficult to co-exist with one another, much less find a partner you can connect completely with. So if you do, boys and girls alike, don't ever let go.


He/She is a gift to you.


So anyways, back to other stuff now.. I recently went to play mahjong with Koji's friend and good god.. check this out..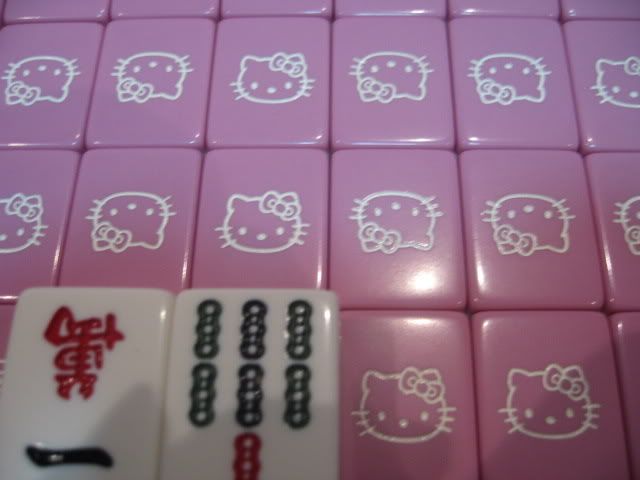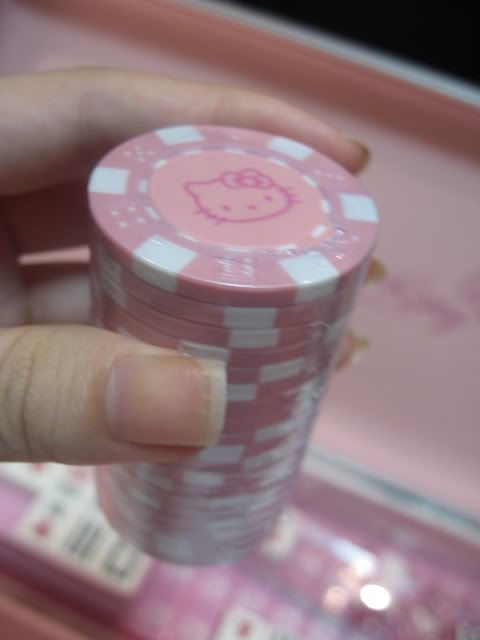 This beats Louis Vuitton mahjong anytime. Can you die from all this cuteness?!
And my recent easter trip to bintan =D
This is scary. Not to be offensive but if i saw this poster at night.. oh man.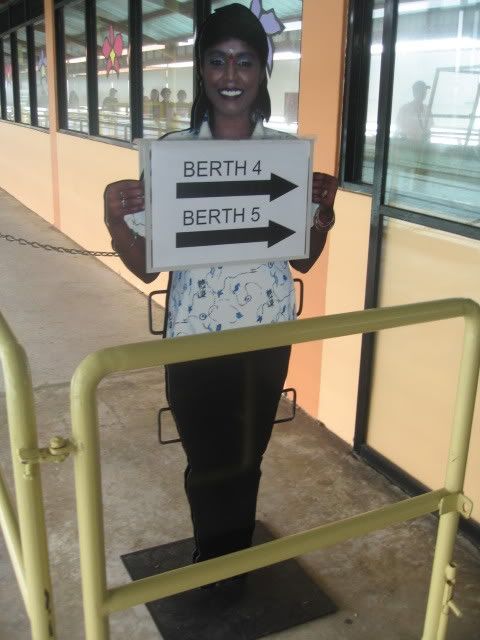 In the ferry, feeling excited (my first time to bintan lah) yet super sleepy as I only had 2-3 hours of sleep the night before.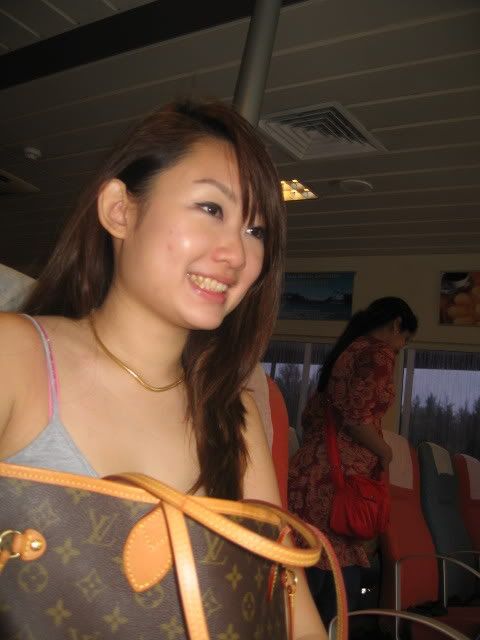 The Angsana resort.
The dining area.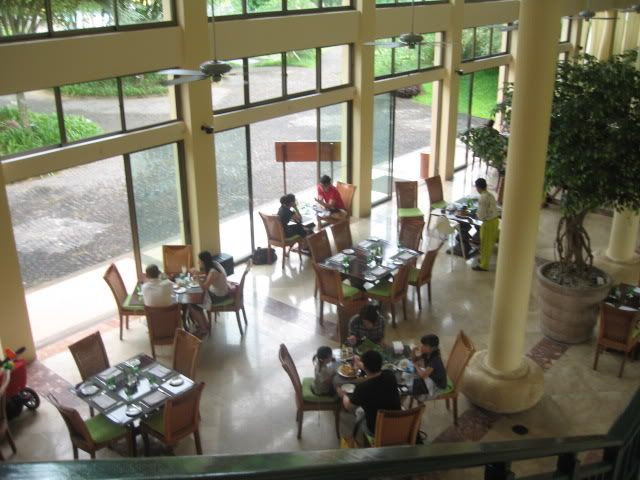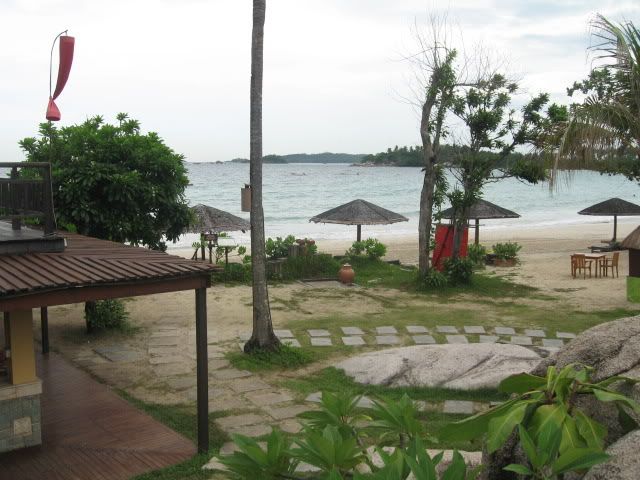 I loved the beach =D But it was a little dark and cold when we got there, as it was raining (explains the jacket) and the sun wasn't out yet.. And I slept through the entire day while my boy trudged around in the room re-discovering bath soaps and the bar fridge, exclaiming his interesting finds to me when all I could afford was a muffled 'mmmhawwmmmhohhhhkayy' with my head buried into the pillow.
The sun came out at full force the next day so both of us got burnt.. heehee. I have a strange bikini tan line on my back in the shape of a ribbon cuz of my bikini strings! hahaha. No pictures of the next day, as much time was spent frolicking around in the water! Beach holidays are the best!
The easter bunnies my boy specially got his friend to bring in from Italy. I can't bear to eat them!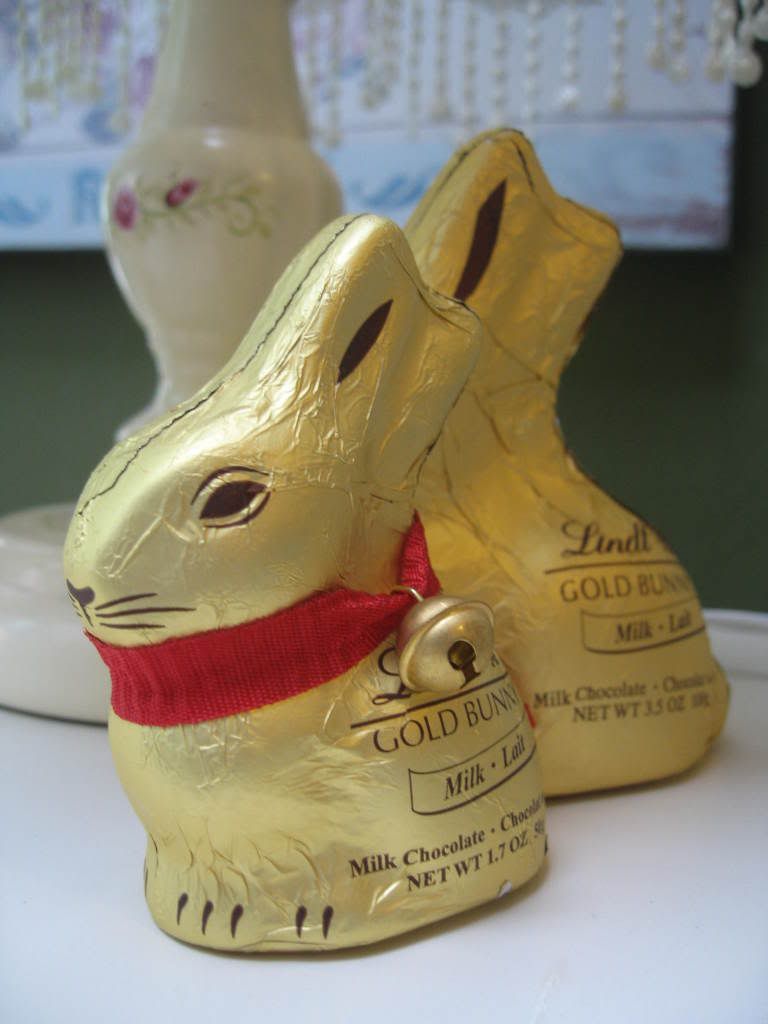 Went for our friend jamie's birthday party at the siloso beach resort sentosa! Best party of 09' so far! Hippity hip hop and a skip!
Like barging in to snatch the bride. hahahaha. birthday girl is hiding in the toilet on the left.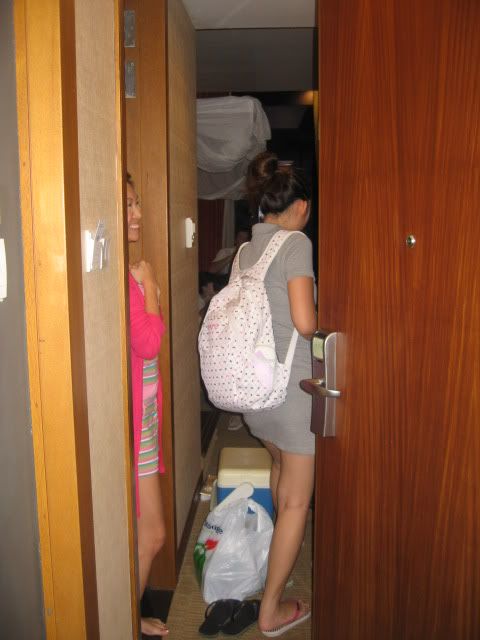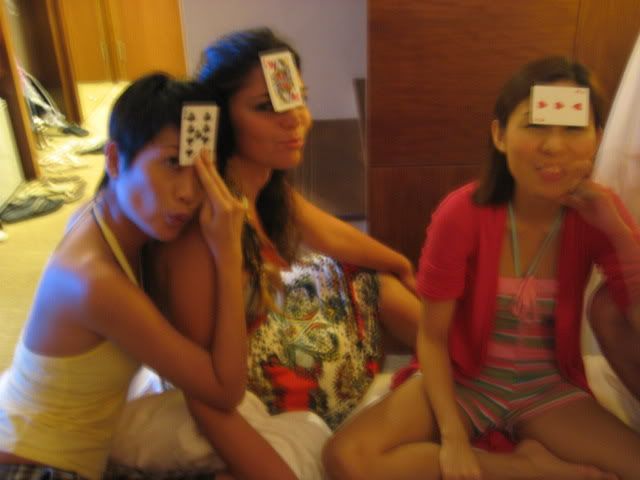 Not my boyfriend la. This yan dao is Sylvain from France.. he is a sweet sweet guy. anyone interested in this hot single guy can contact me, i charge a fee for giving you his contact. HAHA!
Our beach ball called wilson. Anyone watched cast away?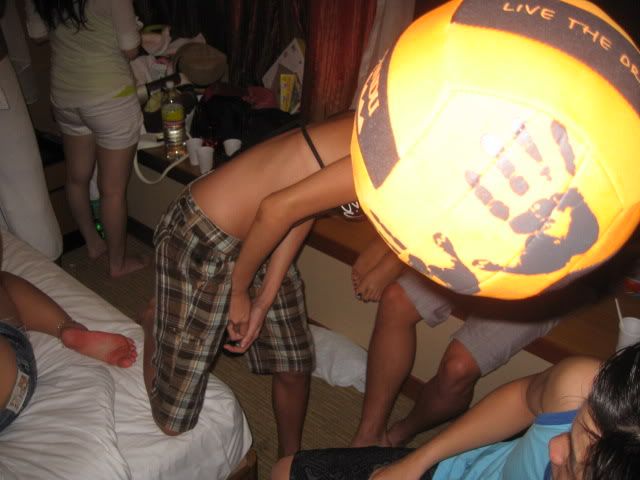 Hot brazilian caroline (left) and sexy italian ella.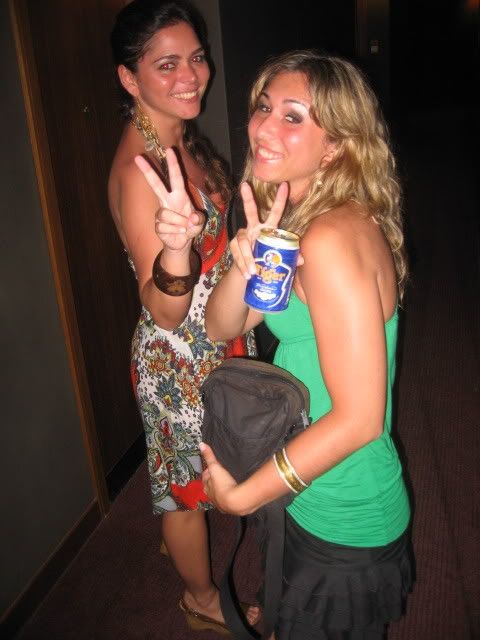 All the crazy people playing bluff.
And we're all going to the beach!!
Okay enough of all this random blogging. Back to business.
Some super-long nails again. Sweet purple.. the colour reminds me of yam. hahahah!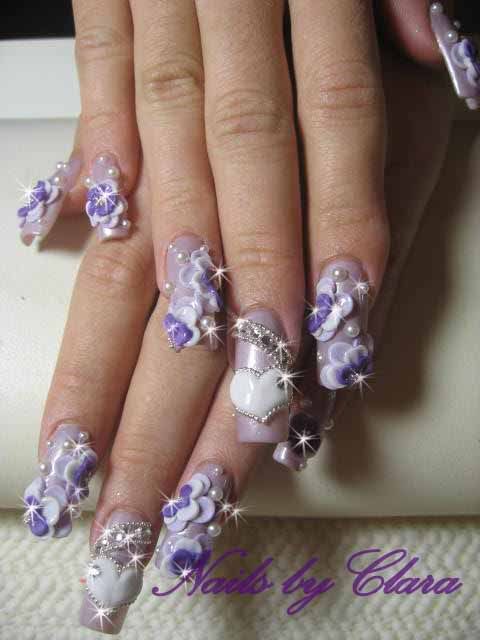 Kimono-esque design. Notice the ultra large diamond solitare ring on my client's finger. haha. dun pray pray.
Like candy wrapper with the white, pink silver stripes, pastel hearts and pop-up ribbons!!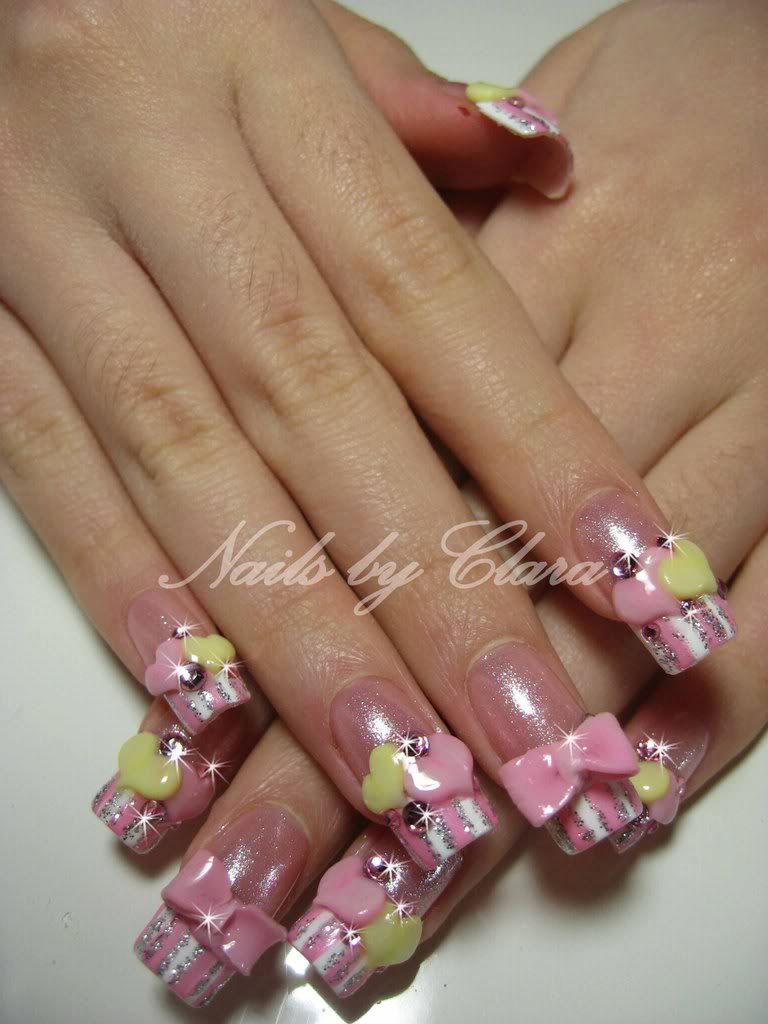 Okay will be back soon to reply tags and post more photos of nails! Promotion coming up in celebration of Petit Nail House's 3rd anniversary!!! Keep a lookout! Oh yes and do email me with your contact numbers if you'd like to recieve smses on the upcoming promotions!! Petitnailhouse@gmail.com!! Cheerios!
Signing off
Nail guru =D