Tuesday, June 30, 2009, 7:14 PM
Tags replied. More flowers.
An intricate design i thought of for this client of mine who has extremely long extensions. Little roses embellished with crystals.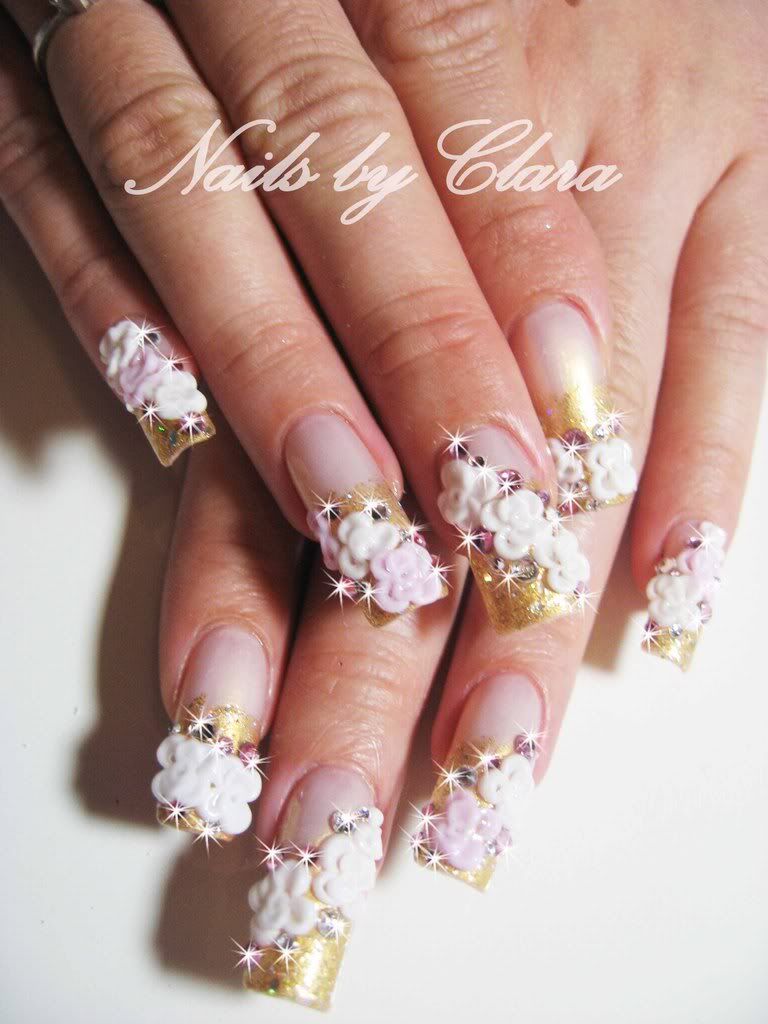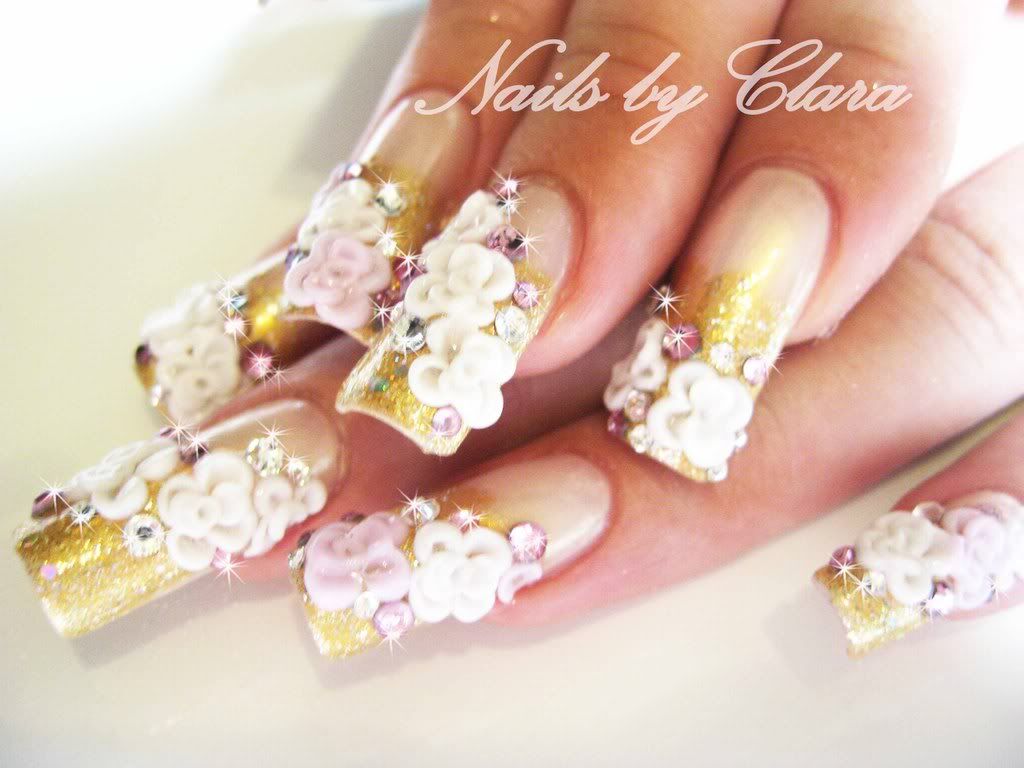 Tags!
jw: Difference between infills and extensions are that infills are the maintenance for extensions. Extensions are a brand new set of nails, infills is to 'touch-up' the area that has grown. Yes, ribbons and roses are called embossed nail art and they are made of acrylic powder. The same powder used to make the extensions.
fen: french gel will cost 120, french acrylic will cost 110.
J: I've been in this line since i was 17, so that makes it almost 8 years that I've been doing nails.
Jen: yup, i will definitely heed your advice and place my contact somewhere people can see it. I just have to look for the space on my blog. haha
suying: it's hard for me to tell you what constitutes $50 worth of nail art, i usually charge per set. With $50, it is possible to do ribbons or flowers on selected nails.
fen: yes i do gel extensions.
cynthia: yup those are your nails alright. nice nice right. haha
Joyce: hey, those 3d and embossed nail art you see on my blog are handmade on the spot. They can't be bought off the racks anywhere.
Joelle: I have noted your email addy and will mail you soon. Meanwhile for any enquiries you can email me at petitnailhouse@gmail.com
Ann: refer to above reply
Ling'er: I get my ideas from clients, magazines, i mostly pluck them out of my head or modify certain designs. :)
Jessie: yup they are made from acrylic powder.
The Fac Couture: I have noted your email, you can text me at 96714115 for more details. :)
Ta~
Nail guru