Thursday, May 21, 2009, 9:06 PM
Peachy rose garden blooms!
I was working on a set of nails this afternoon and it turned out to be a super KAWAII set! Not this one i'm about to post but soon enough yea? It's been quite a while i've had clients asking for a bit of extreme nail art, as most of my clients prefer simple designs and bridal clients don't dare to try over the top. So i've been pretty stuck with doing mature, sophisticated flowery designs repetitively. But this set this afternoon has injected some challenge into my work day! Something super KAWAII at last. hehe. Nothing gives me greater pleasure than work satisfaction.


These nails are too pretty!! I mixed a combination of white and peachy pink roses alternating on every finger. The base colours are a silver pearl and gold multi-colour glitter gradation.
The result? A pretty sweet set of nails highly recommended for brides. :)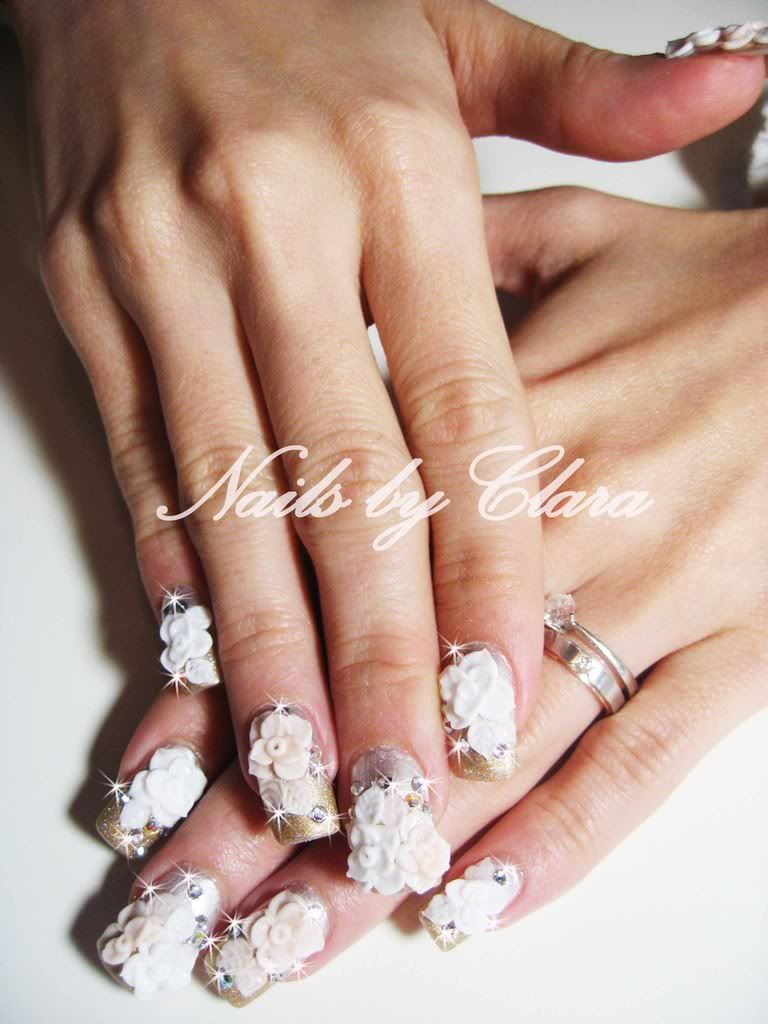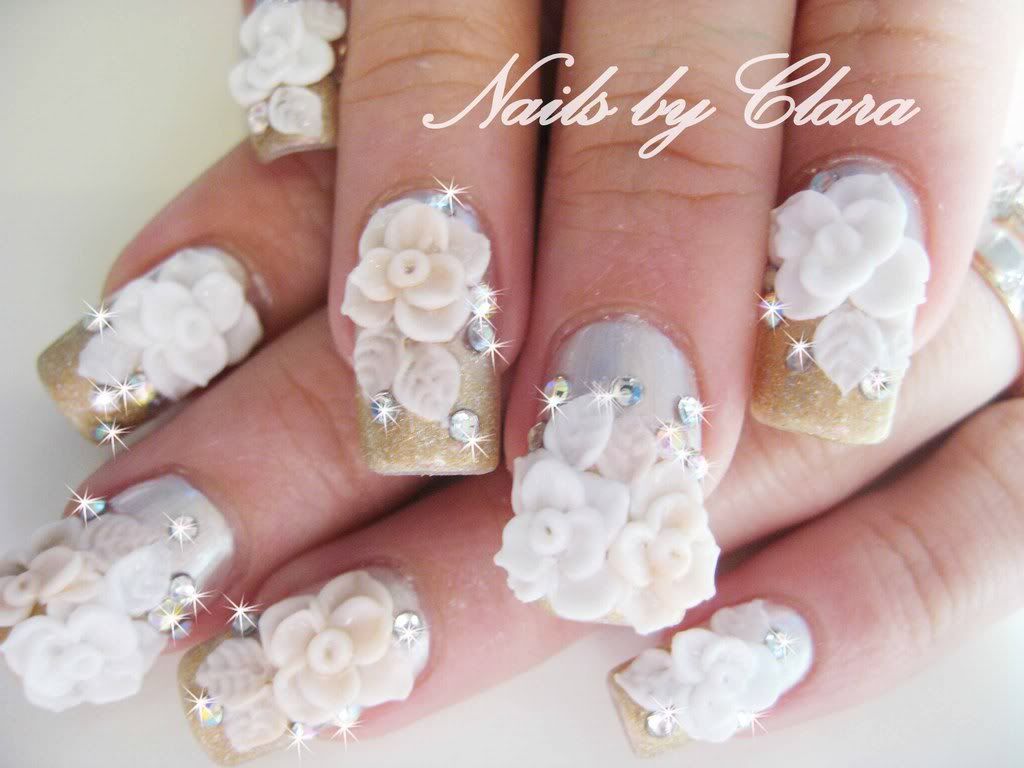 Back with more updates soon! Toodles~
Nail guru