Tuesday, May 5, 2009, 5:17 PM
Crystal encrusted ribbons!
Embossed clear 3D ribbons encrusted with AB crystals! Nail base is lace inlays! This client has infilled the lace inlays once or twice before.. This is a new design on her infills! Totally bling right??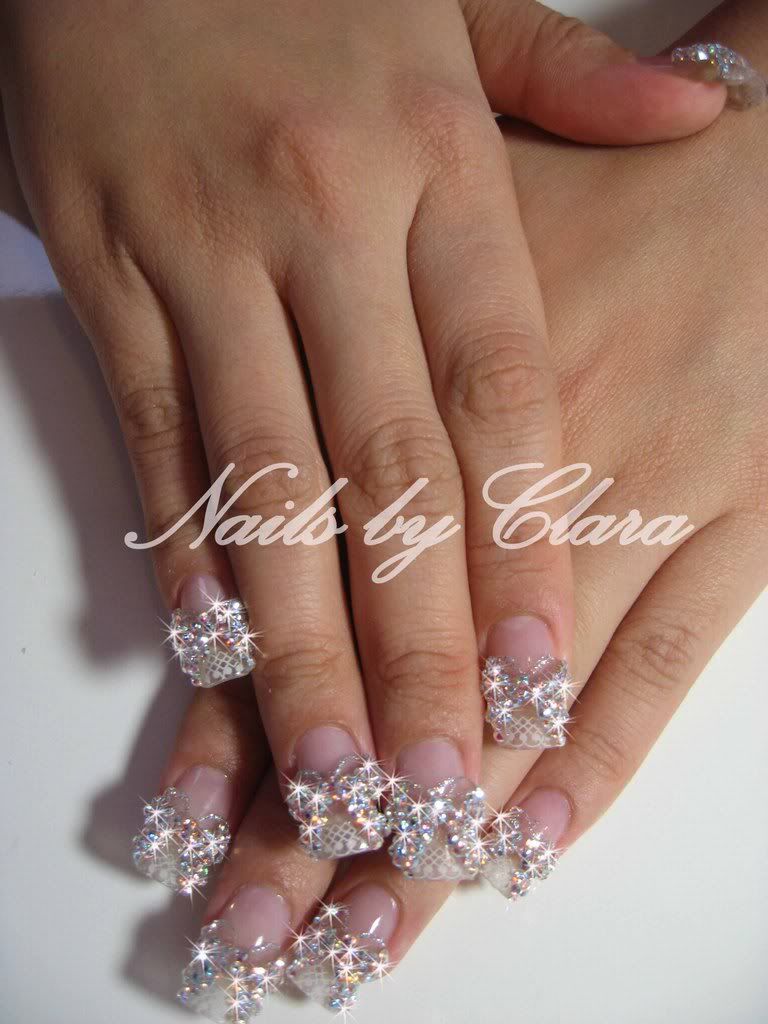 This set is suprisingly so hardy, that when my client came back for an infill, it was still all intact. Cool eh?
Okay.. will be back to blog about my weekend! More photos next!
Nail guru~