Friday, March 13, 2009, 8:11 PM
Hello kitty and tag replies.
Kitty nails! Red for the first time! It's usually pink i know. Hello kitty in her original red bow :D
Nails done on my best friend Koji, days back when she was still my client. So this was done a really long time ago.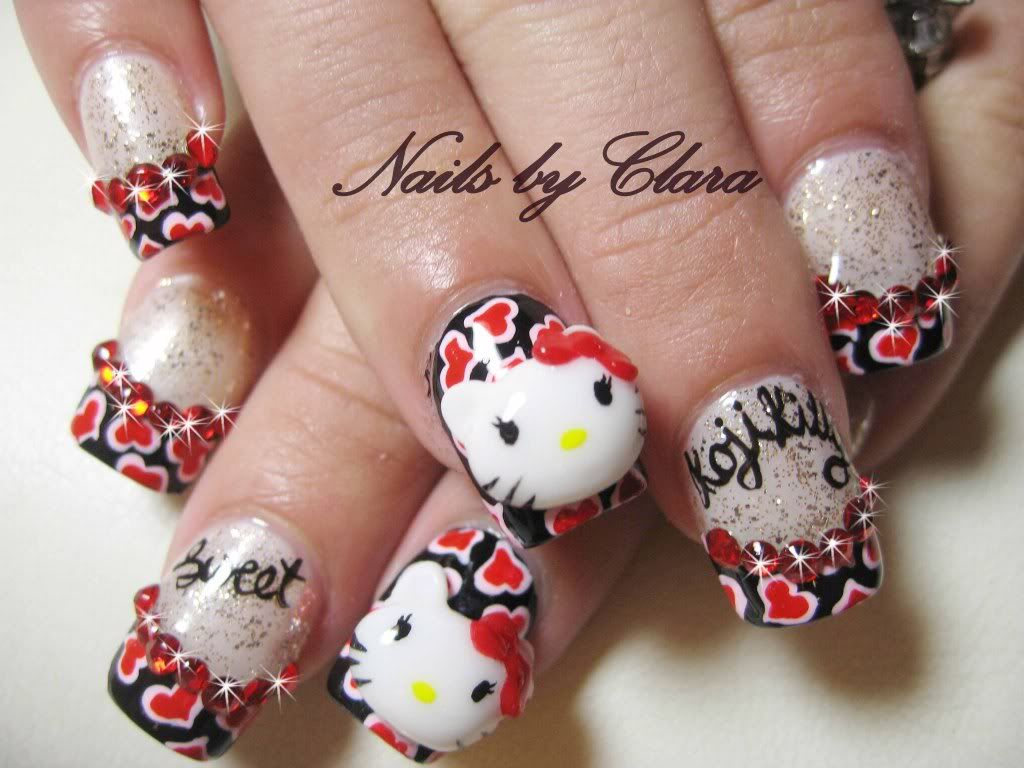 I did some baking sometime back, a favour to my cousin to bake a cake for his girlfriend. See, I was supposed to teach him how to do it, but the imbecile decided the kitchen was too hot for him to handle. So Clara jie-jie had to do EVERYTHING. Thought these photos were quite nice.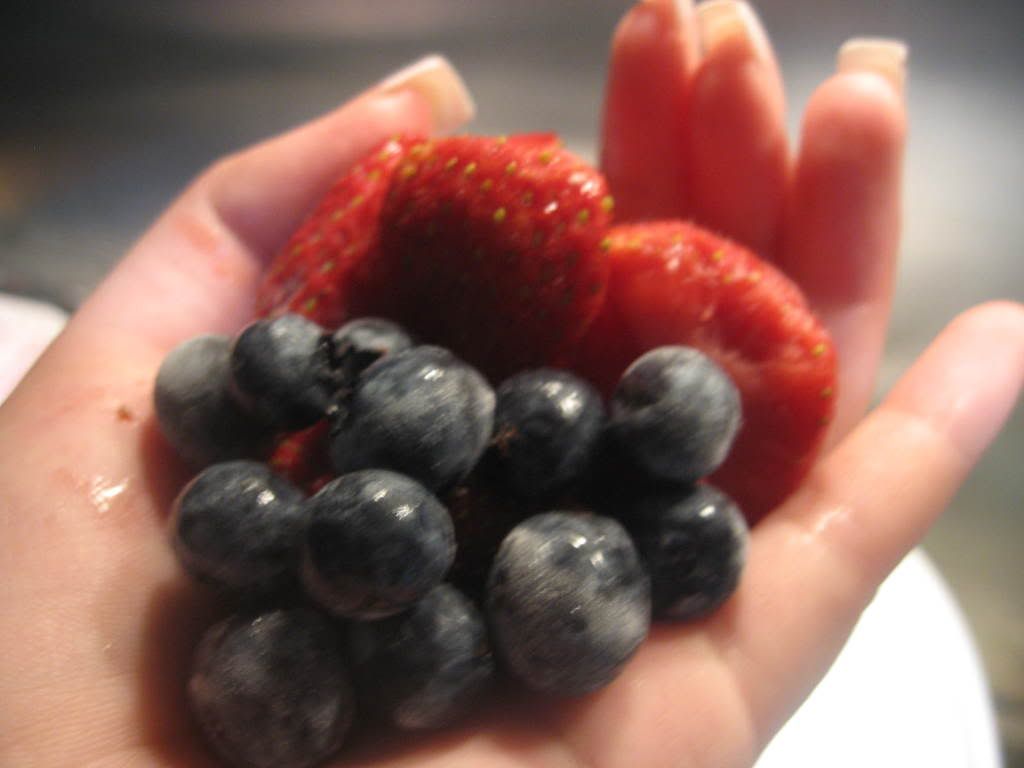 Scrumptious looking strawberries. My favourite fruit. :)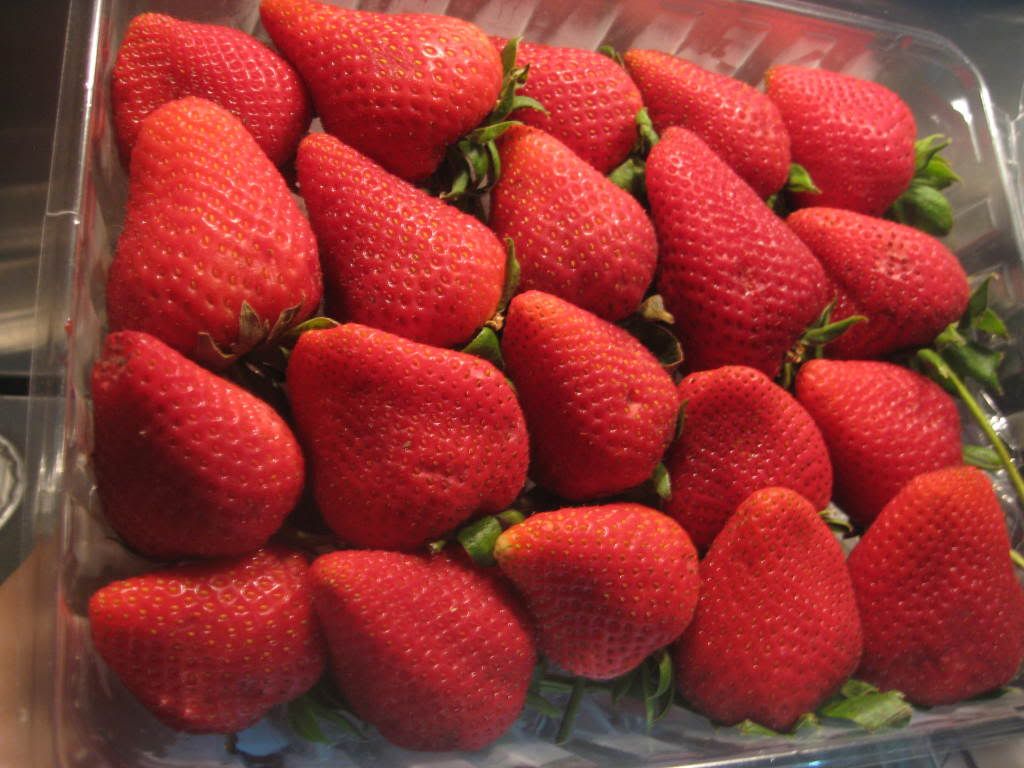 And the assembled cake. Forgot to take a full picture of it :p But you get the idea. Awwww. I can smell the strawberries already. Yum :D
Tags

Jen: Hi Jen! I use IBD gel in my shop. It can be soaked off but I do not offer it in my salon as yet because it is too costly. :)
Smile: That set is 60 solely for the nail art.
Lingling: Yes! I do express mani with nail art :) exp mani is 10 nail art cost depending on the design you pick. It should last at least a week depending on your daily activities, if you're lucky it can last up to 2 weeks. :D
Into nails: Yes i do conduct classes. Call to enquire on my class information.:)
Cheryl: yes yes, i'm trying my best. haha.
Ally: Hi, if you scroll down and read my older posts you'll find the information you need there. Each design differs with pricing so you'd have to pick something before i can quote you.
Trish: Hi, i assume you are referring to acrylic sculptured extensions. It will cost 88. :)
Iryn: Hi Iryn, i will try to post up prices.. when i remember that is. hehe.
Wendy: Hey, Gel extensions are 98, the set of nail art will cost about 140. :)
Just finished work. urgh. super exhausted.
Ta~
Nail guru