Friday, March 13, 2009, 7:10 PM
Super long kimono nails.
It puzzles me till this day how this client of mine can handle such long nails. I couldn't. I'd probably not do anything. haha. But it's her call!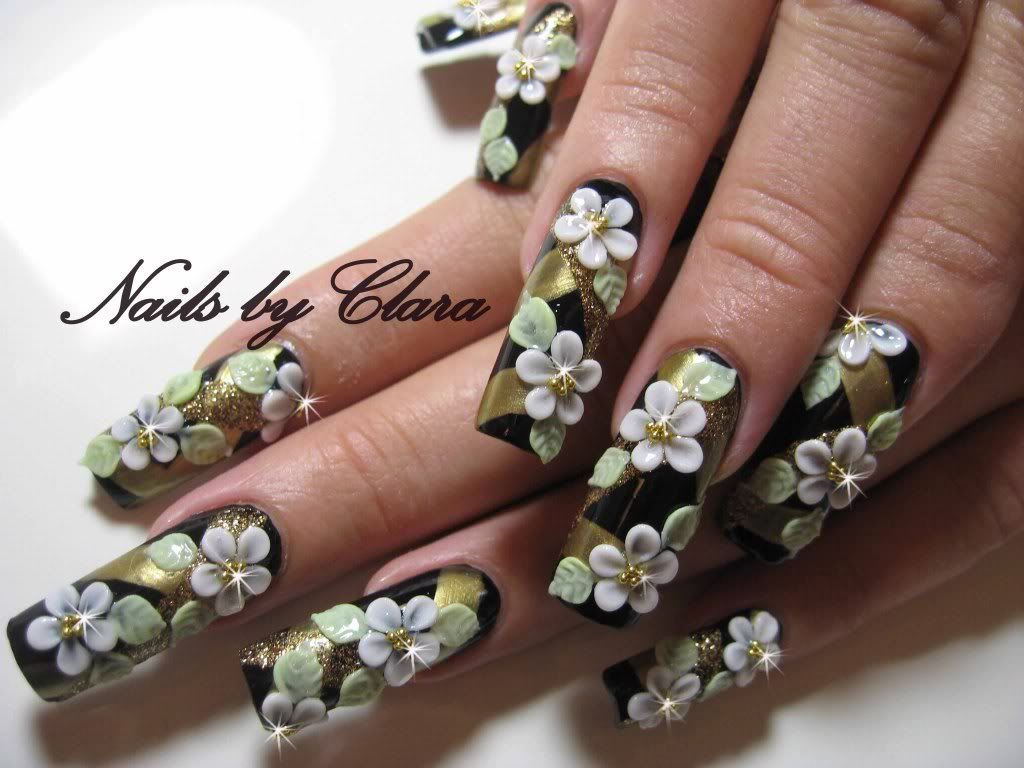 I enjoyed working on the background, the black and gold contrast, with the intricate white plum flowers and leaves. This set'll set you back about 120 bucks for the art alone. :)
Still working on my shop blog (tough work), so you can all refer to it for location, pricings, information etc. It'll be VERY detailed i promise.
Also.. am blogging right now while waiting for a client to soak off, so tags will be replied later :D.
Ta~
Nail guru