Saturday, December 27, 2008, 11:35 PM
BUSY!
I realise it's almost been a month since i blogged. egads!
Sorry lah. I have been really busy hunting for a nice comfortable 'petit nail house-esque' shop and i found one! Prior to this, I think I gave everyone the impression I will be moving to Mohamed sultan rd, alas there has been some changes and i ain't movin' there no more. heh.
Instead, just to pre-empt all my clients and future clients, I will be moving to 21 Club street. (my new address is so chio. like Club 21. hahaha) I will be providing a map and the full address in my next post as well as pictures and directions on how to get to the place. All i have to say is, for those working within the tanjong pagar, city hall, raffles place, chinatown vicinity, YAY TO YOU! Super near! No more battling after work hours traffic to come down to holland village!
I love this new place. It's one of those boutique shops, like a mini duplex with a loft of its own. Lovely.
I'm sure all of you would love it too!
Meanwhile.. nail pics..

Kimono inspired nails.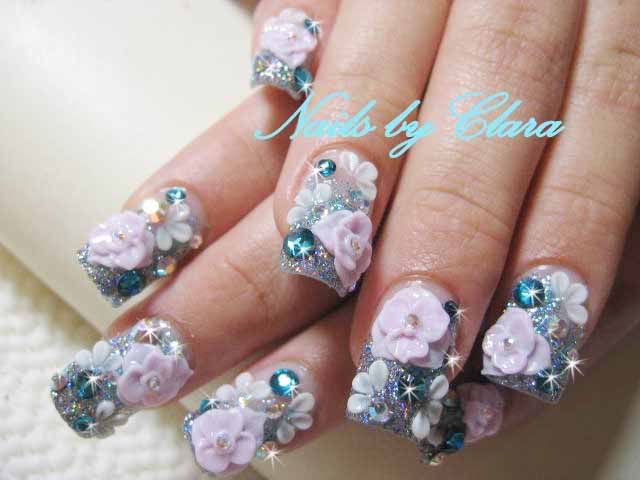 Simple pink polka dot french tips with crystals and white ribbons.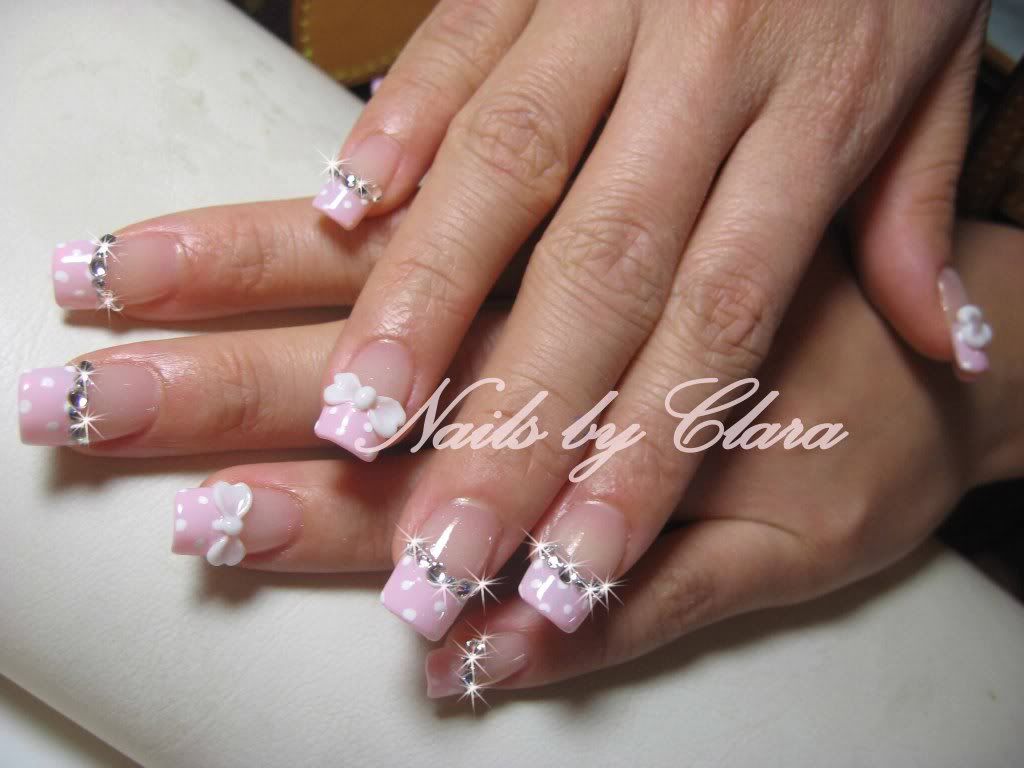 Ok, I'm dead beat. I'm going to scurry off now. My big moving day is tomorrow! There is much to do! Take care you peeps! Nail guru signing off!