Profile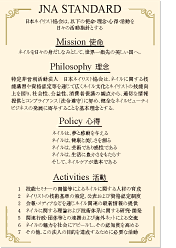 Petit Nail House has been beautifying nails since 2006. Licensed by the Japan Nailist Association (JNA), specializing in acrylics and elaborate nail art, we also offer simple treatments and therapy to soothe the tired hands and feet. You will always leave PNH with fabulous looking nails!

Locate us

You can find us beautifying nails in Jeric Salon@ Bugis Junction unit 02-01 (within Jeric Salon, yes you can now get your hair and nails done at the same time!)



How to get to PNH

By Train

Bugis Junction is situated right next to Bugis MRT station



Contact PNH



Mobile no: +65 96714115

Email: Petitnailhouse@gmail.com

Skype ID: mamiclackie

Msn ID: Clackie@hotmail.com



Tweet Tweet





Tag

Tagboard





Fun Stuff



Add me on Facebook



Add us on Facebook Groups



My idols





Nail school




I am licensed by Japan Nailist Association


Links
Karen Ashley
Celeste
Koji
Cheryl
Cindee
Elaine
Wendy
Ashley
Angelababy
Nira
Xiaxue
Dawnyang
Archives
November 2008
December 2008
January 2009
February 2009
March 2009
April 2009
May 2009
June 2009
July 2009
September 2009
October 2009
November 2009
December 2009
January 2010
February 2010
March 2010
April 2010
May 2010
June 2010
Recent
Airbrush lace on clear tip!
Pandemonium!
Light purple blue delight!
Clear tips and Petunias!
This is too cute. Potential nail art inspiration.
This design catches the eye of most of my clients ...
My curls.
Blackberry Juice.
Strawberry Shortcake!!!
Sun tanned Hello Kitty.
Friday, March 19, 2010, 2:29 PM
Something simple. And self discovery.
Something nice and simple. :) A pale pink base with pretty white flowers.

I realize that after looking through my older pictures of my work from years ago, my art, my clients, have all matured together with me. Not so many of requests of kawaii-type art, the cutesy/sweet/cartoony art. These days i'm doing alot of 'toned down' cute work. Not that it's a bad thing.. We all have to grow up someday. This just shows we never grow out of nail art, we grow along with it!

I have just edited a bunch of photos. More to come soon. As for the hair tutorial, it will come :) I will collaborate with my dear friend karen (renzze.com) for this video. We just haven't found the time to do it.
There is actually a lot going on in my life right now. I shall not go into details so as to not bore you, what i can say is that I've embarked on a journey, one that is of high importance to me. A journey of self-discovery that doesn't involve buying pretty things or expensive bags. It is a path I've decided to hop back on after being distracted and thwarted from for so long. I think it is a journey we would all like to take, but social/external factors distract us from finding the most important thing.

Ourselves.

Our peace.

Many of us spend too much time on issues that cannot be solved by plain worrying and much over thinking, on pleasing the people who aren't important to us or to our growth, on frivolous material things. Hey that sounds familiar eh? Sure sounds a lot like me that's for sure. There is much around me to be appreciated, yet I've taken it for granted and treated it with benign neglect.

It is time to to take these much deserved to be appreciated 'things' in my life, gather them together, account for all of them and start this process of loving them.

Okay this seems like a rather strange place to be voicing my thoughts on love and life. haha. Rather random i know. I usually write them down in my journal. Just decided to share a few words here.

Have a nice day guys! cheerios!