Profile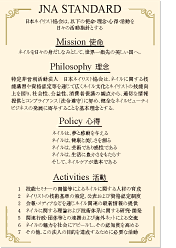 Petit Nail House has been beautifying nails since 2006. Licensed by the Japan Nailist Association (JNA), specializing in acrylics and elaborate nail art, we also offer simple treatments and therapy to soothe the tired hands and feet. You will always leave PNH with fabulous looking nails!

Locate us

You can find us beautifying nails in Jeric Salon@ Bugis Junction unit 02-01 (within Jeric Salon, yes you can now get your hair and nails done at the same time!)



How to get to PNH

By Train

Bugis Junction is situated right next to Bugis MRT station



Contact PNH



Mobile no: +65 96714115

Email: Petitnailhouse@gmail.com

Skype ID: mamiclackie

Msn ID: Clackie@hotmail.com



Tweet Tweet





Tag

Tagboard





Fun Stuff



Add me on Facebook



Add us on Facebook Groups



My idols





Nail school




I am licensed by Japan Nailist Association


Links
Karen Ashley
Celeste
Koji
Cheryl
Cindee
Elaine
Wendy
Ashley
Angelababy
Nira
Xiaxue
Dawnyang
Archives
November 2008
December 2008
January 2009
February 2009
March 2009
April 2009
May 2009
June 2009
July 2009
September 2009
October 2009
November 2009
December 2009
January 2010
February 2010
March 2010
April 2010
May 2010
June 2010
Recent
This is too cute. Potential nail art inspiration.
This design catches the eye of most of my clients ...
My curls.
Blackberry Juice.
Strawberry Shortcake!!!
Sun tanned Hello Kitty.
Airbrush lace and ribbons.
oh this thick luscious hair.
Happy 2010!!!!!
Jamie Yeo's nails!
Monday, February 22, 2010, 4:55 PM
Clear tips and Petunias!

Happy Lunar New Year!!!
Sorry for the hiatus! I'm not too late i hope! Chinese new year has 15 days anyway right? Hee hee.

I was crazy busy with appointments, with no time to eat, pee, poop or sleep. Now that it has slowed down slightly, can blog again.

I have loads of pics of my work from the cny season, none of them red nor festive. hahaha. But exciting I assure you. Please be patient while i edit them and work on the hair tutorial i promised you guy's i'll do. I can't decide if you guys would prefer a pictorial one or a video type tutorial. Help me with that please?

Anyways this will be a quick one.

Two sets done some time ago. Done on different people with different colored flowers. I started a clear tip base, and worked on multi soft colored petunias to be embedded.


This set i did with a baby blue and white.

Ok offday today and I need to go and enjoy it now and stop working for a day!!!
haha.
Toodles~
Nail guru