Wednesday, November 19, 2008, 1:30 PM
Nail pics on my new blog!
Grecian goddess.
I made this set some time back. It's lovely with silver sparkles and white leaves and flowers. Nails of a goddess. :)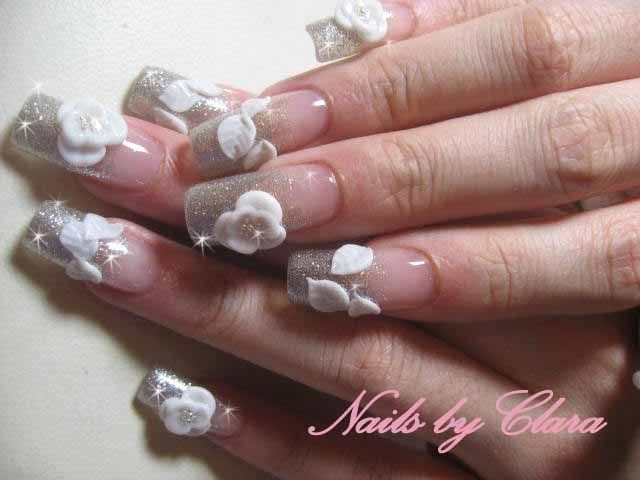 Ice blue cool nails.
This set also done some time back. Glittery blue gradation with flowers and painted sparkles.
Bubble heart and ribbon inlays.
Bubblegum hearts and puffy white ribbons all embedded in a base of pink/purple sparkles.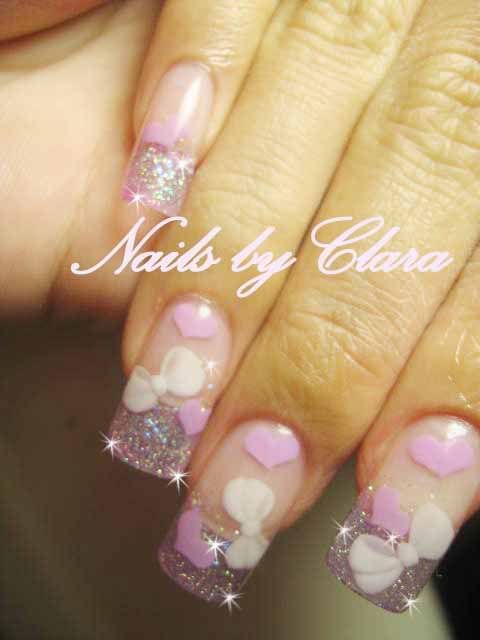 More comin' up!
Time for my appointment!
ta~
Nail Guru